By Andy McRae and Mark Mantha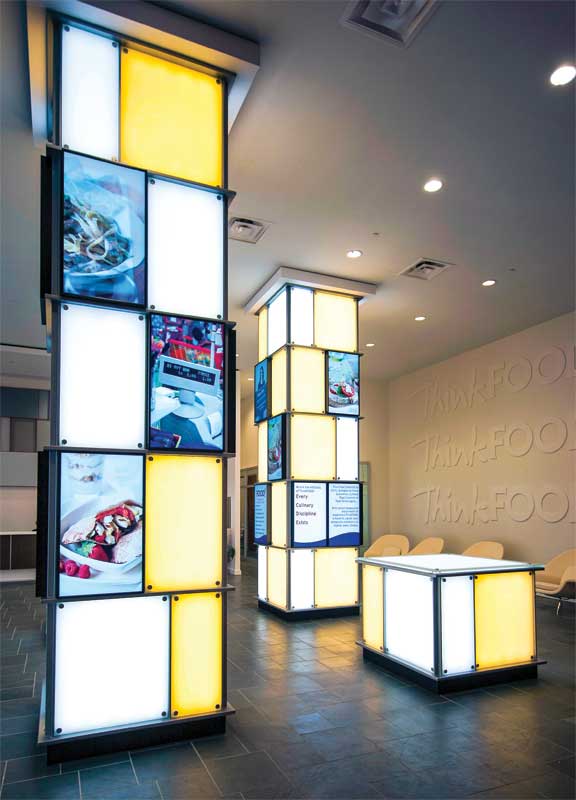 In the redefined world of unified communications and the Internet of Things (IoT), one development has become very clear: the lines between digital signage and audiovisual (AV) applications have blurred. In fact, the two camps, which were once divided, have seemingly become one—and for all the right reasons: more and more firms that were once either AV- or digital signage-centric are realizing end-users and brands are in need of communication specialists. The key is being recognized as an integrator of all communication touchpoints regardless of the vertical (i.e. the industry or audience being targeted).
Streamlining solutions means providers of integrated experiences win the day and, more importantly, brands and end users are not dealing with disparate communication plans. Recently, a company CEO told one of the authors she was working with 12 different companies in response to a digital signage request for proposals (RFP).
As companies embrace AV technology with the likes of bring your own device (BYOD) and IoT, leveraging skills in digital signage and AV to provide a more open architecture system simply makes sense, as it allows information to flow from one platform to another without the need to continuously duplicate equipment and resources.
The use of AV and digital signage has become synonymous as companies look to maximize the use and value of their screens and devices to simultaneously communicate to employees, customers, and visitors. The efficiencies gained by relying on a single company to provide the entire visual communications network are undeniable.
Consultative approach
Corporate communication has played a significant role in the convergence of digital signage and AV technologies. Companies recognize the value that comes with providing relevant and meaningful messaging to their staff; storytelling is important to supporting a strong corporate identity, culture, and vision.
The world of digital signage boils down to end-user engagement and experience (or 'wowing' an audience), which means it takes a special breed to understand the technology options tied to a project's overall network strategy and objectives. First and foremost, AV and digital signage companies must be consultants. In other words, to effectively consolidate a client's communications needs, signage companies must understand the ins and outs of the business and its audience as comprehensively as the client does.
This consultative approach and process can determine the success of any project. Some key elements must be in play to understand the overall goals and lay the groundwork for a return on objectives. Implementing networks able to provide measurable benefit and value is paramount to any resemblance of longevity.
Diving deeper into this consultative methodology can help a digital signage/AV company stand out from the competition. Specifically, the process should touch on
the following four areas.
Identify: Meet with the client to discuss the business objectives of their network and determine a content strategy to achieve those objectives.
Plan: Develop a network plan that includes the appropriate content management system (CMS), hardware, network infrastructure, content creation and management, deployment, and measurement.
Place: Execute the full deployment of the network on a location-by-location basis.
Measure: Keep track of the ongoing management and measurement of the network to ensure its functionality and effectiveness.
As the AV community increasingly engages with digital projects, those working in the industry are beginning to understand first-hand the critical nature of these elements—particularly the importance of determining the thinking and/or vision behind a network deployment. An old business adage states: "management requires measurement." To that end, it pays to know what is being measured.
"Digital signage has quickly evolved and become a window on corporate culture," says Mike Thornbeck, national channel manager with AVI-SPL Canada. "In a world where successful deployment needs to be table stakes, failing to consider content creation plans puts clients behind the eight-ball to deliver on the promise of their signage platform."
At this year's Digital Signage Expo in Las Vegas, Nev., one of the author's spoke to the CEO of a major consumer packaged goods (CPG) organization. When asked what he thought of the show, he laughed.
"If one more person asks me about our digital direction, I'm going to lose my mind," he said. "If I knew that, I wouldn't be here!"
This observation is reflective of the council and guidance brands seek—and the expertise they crave—as these companies charter unknown territory. The experience is new and alien.