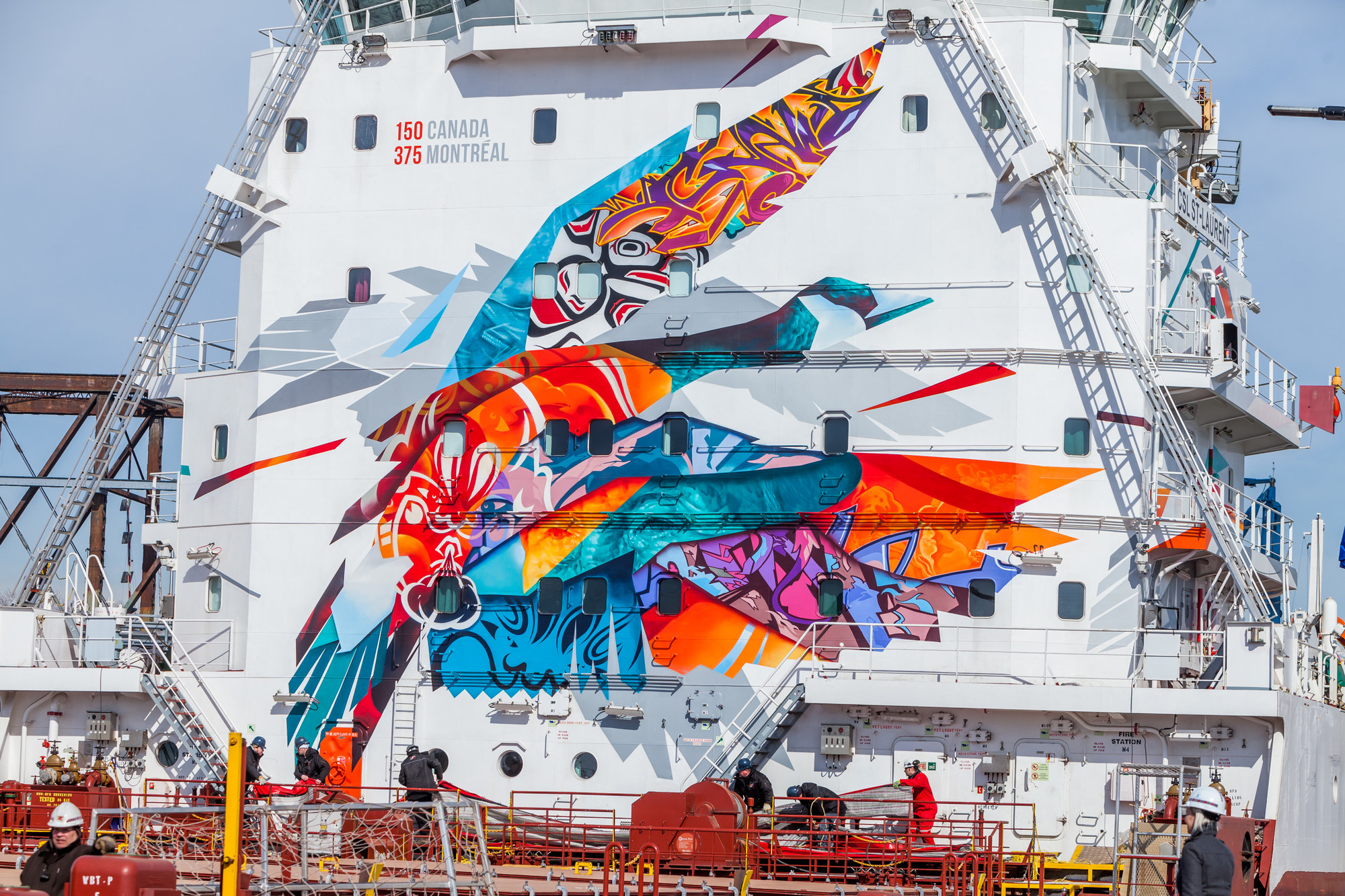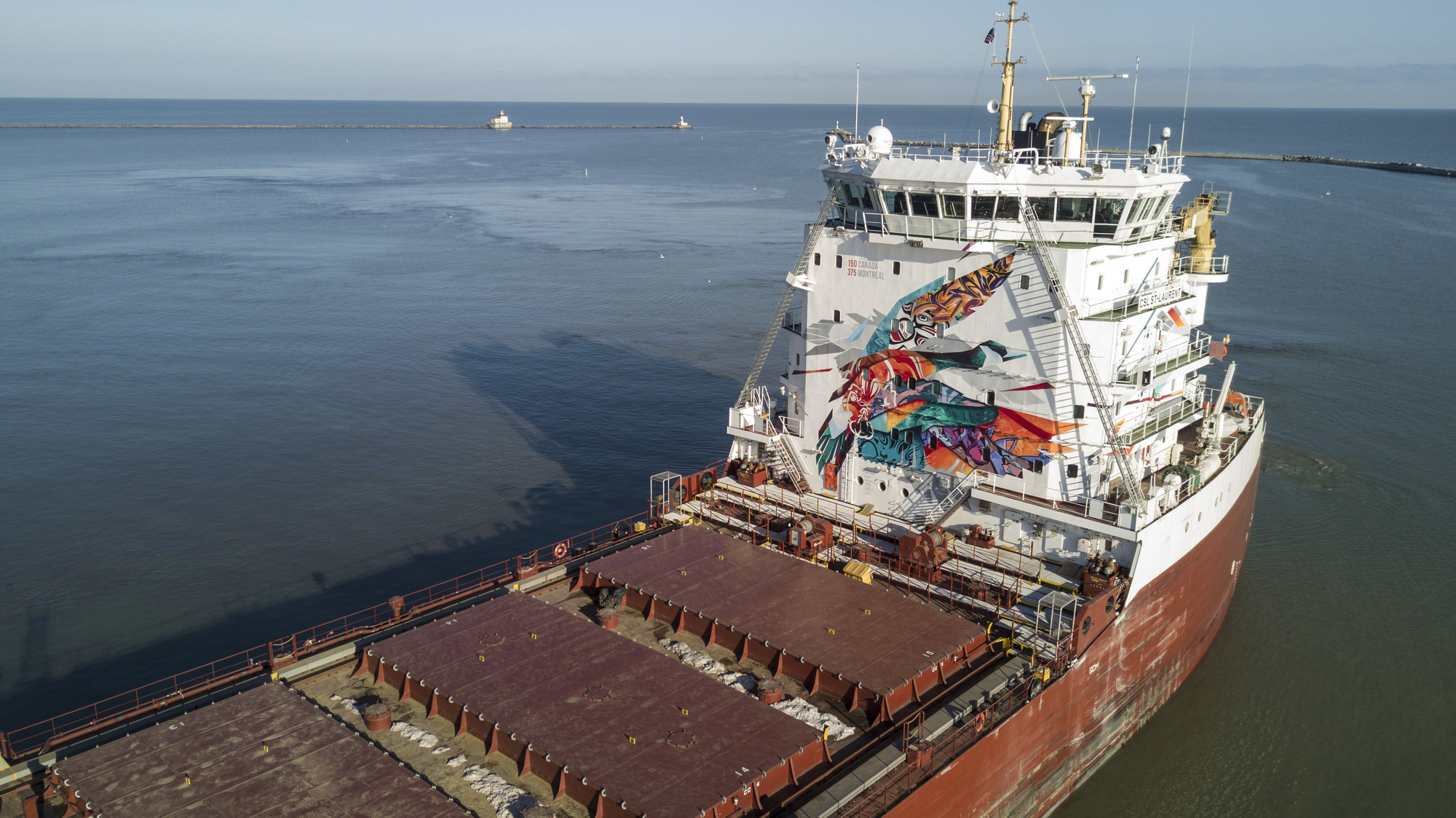 The Montreal-based CSL Group recently commissioned four local street artists to paint a 196.2-m2 (2,112-sf) mural on the forward façade of the accommodations block of its Trillium-class bulk carrier, CSL St-Laurent.
The artists—Beyung, Fonki, Ankh One and Benny Wilding—painted the stylized image of a Canada goose over three weeks, from February to March 2017. Named 'The Sea Keeper' ('Gardien des Eaux'), the mural celebrates Montreal's 375th anniversary, Canada's 150th anniversary and CSL's completion of 11 new, self-unloading carriers for Canadian and American fleets.
The artists worked in rain, hail and high winds, supported by heated scaffolding, to ensure the mural was completed in time. On Mar. 20, the ship became the first to transit the St. Lambert lock, marking the opening of the St. Lawrence Seaway.