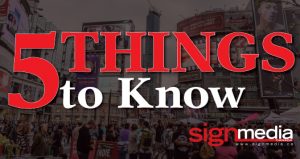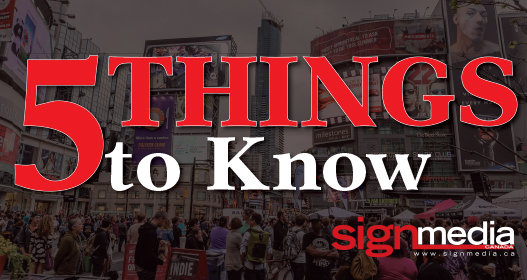 Sign Media Canada brings you this week's latest news from the sign industry with the weekly roundup.
1.Creative solutions agency Motive Media provided vehicle wraps for more than two dozen vehicles for the Toronto Raptors' championship parade in June.
 2. The latest billboard for 'It Takes a Forest' public awareness initiative was unveiled in northwestern Ontario.
 3. Float4 has installed a light-emitting diode (LED) lobby display and ribbons at New York City's 28 Liberty (formerly known as One Chase Manhattan Plaza).
 4. DOOH company Adomni reached more than 1100 U.S. cities in the largest-ever national digital billboard campaign for socialite Kylie Jenner's line Kylie Skin.
 5. Digital video office network Captivate sealed a deal with Cadillac Fairview (CF) to supply digital office media.