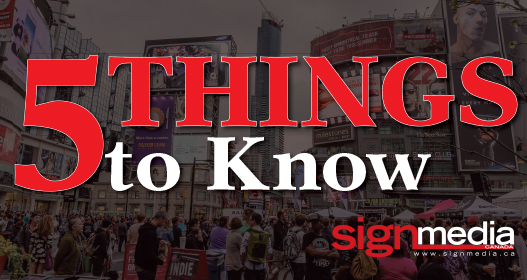 Here's your weekly roundup of news from the sign industry:
1. The Private Motor Truck Council of Canada (PMTC) announced the winners of its 2018 Vehicle Graphics Design Awards last month during its annual general meeting (AGM) and conference in Niagara Falls, Ont.
2. The Toronto Transit Commission's (TTC's) customized July 2018 Metropass features an image of a mural painted in 2011 by artist Jim Bravo for the city's Kingsway Business Improvement Area (BIA).
3. Middleton Group in Markham, Ont., has installed an Inca Digital Onset X3 wide-format ultraviolet-curing (UV-curing) flatbed inkjet printer (pictured) and, at the same time, upgraded its existing Onset LT press to a full build with white ink.
4. McDonald's Restaurants of Canada's 'Follow the Arches' out-of-home (OOH) campaign won the Grand Prix in the outdoor category of last month's Cannes Lions International Advertising Festival of Creativity.
5. Axyz International, which manufactures computer numerical control (CNC) routers in Burlington, Ont., has installed waterjet cutting systems in select demonstration facilities and showrooms across North America.