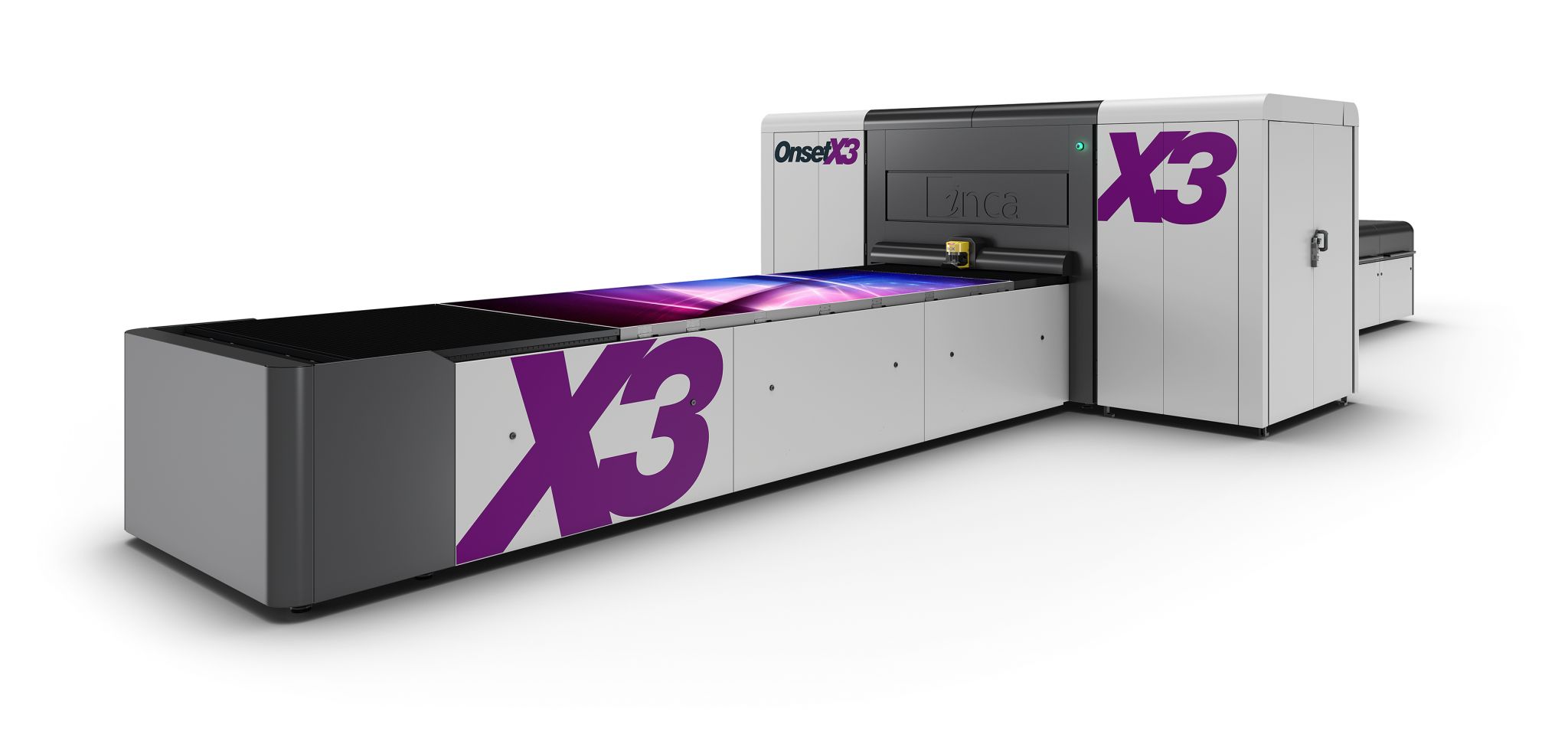 Middleton Group in Markham, Ont., has installed an Inca Digital Onset X3 wide-format ultraviolet-curing (UV-curing) flatbed inkjet printer (pictured) and, at the same time, upgraded its existing Onset LT press to a full build with white ink.
"We are now producing upward of 200 1.2 x 2.4-m (4 x 8-ft) boards per hour for point-of-purchase (POP) displays and a tremendous quantity of corrugated jobs," says Craig Riethmacher, chief operating officer (COO) for Middleton Group. "The speed and quality are amazing. We can sell longer runs to our clients, including food, beverage and toy companies, for a reasonable price, comparable to screenprinting or offset."
Both machines were supplied and installed by Fujifilm North America's graphic systems division, their exclusive distributor.