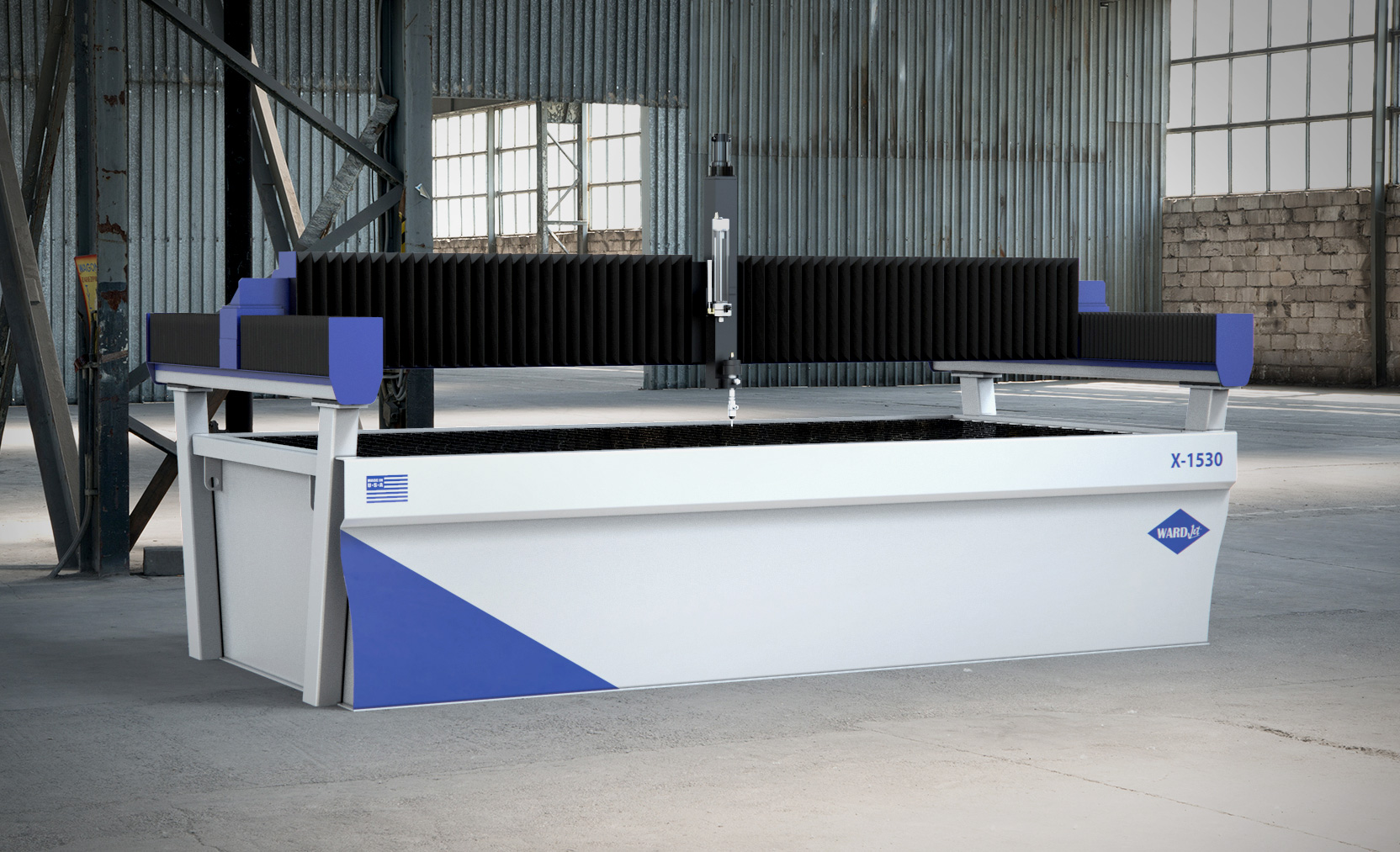 Axyz International, which manufactures computer numerical control (CNC) routers in Burlington, Ont., has installed waterjet cutting systems in select demonstration facilities and showrooms across North America.
The installations follow Axyz's acquisition of WardJet, which manufactures the systems, including the X-1530 model (pictured). Axyz is showcasing the X-1530 in its sales facilities in Calgary, Burlington and Anaheim, Calif.
"What's great about waterjets is they work on materials we can't process with a CNC router, including glass, steel, marble, stone and ceramics," explains Greg Jenkins, vice-president (VP) of sales for Axyz.