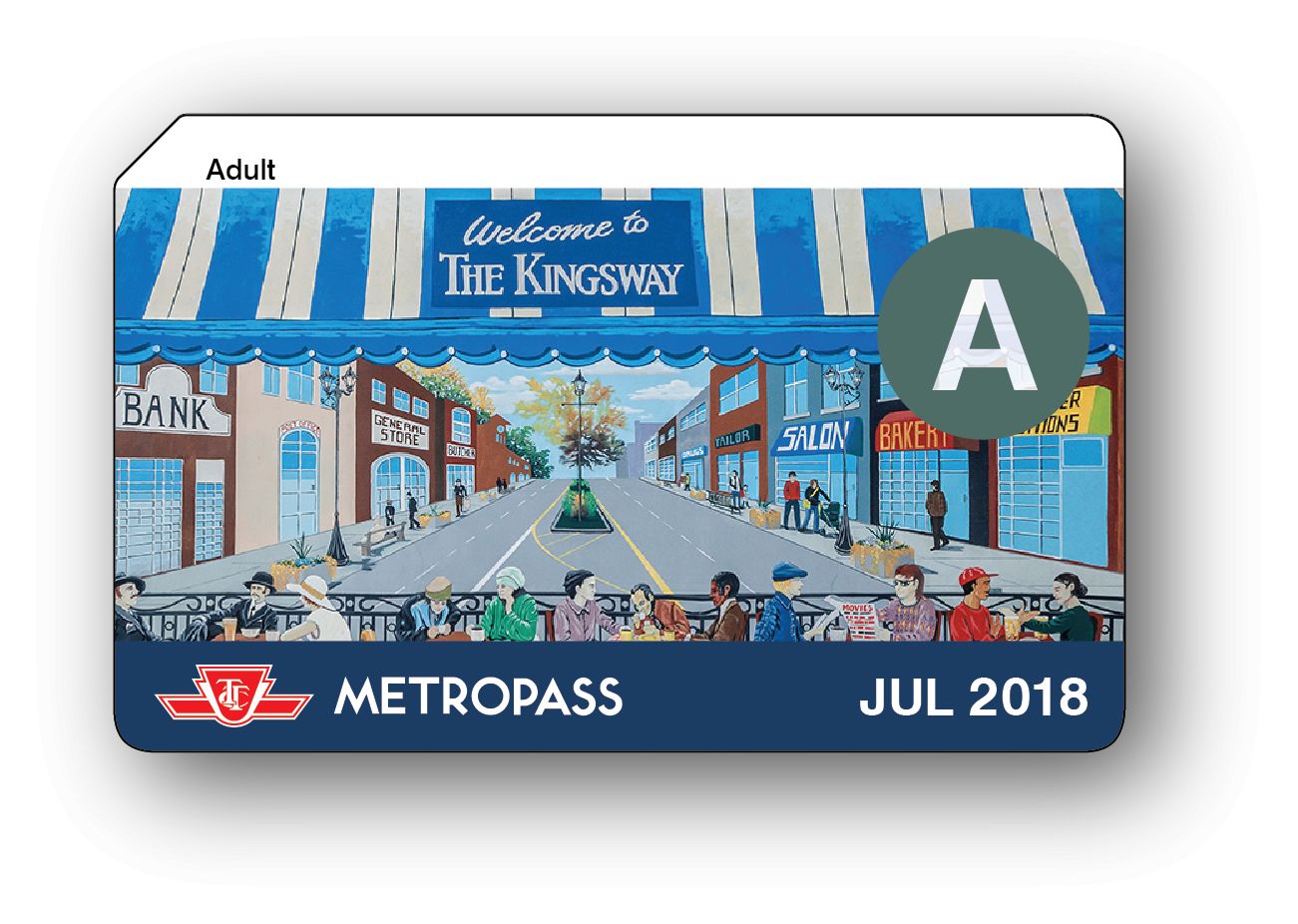 The Toronto Transit Commission's (TTC's) customized July 2018 Metropass features an image of a mural painted in 2011 by artist Jim Bravo for the city's Kingsway Business Improvement Area (BIA).
The mural, which Bravo developed in consultation with the local community, is colourful, whimsical and heavily stylized. Its narrative reads from left to right as a chronicle of the Kingsway's changing faces, fashions and commerce over time.
The July Metropass is the seventh in a special series of cards featuring a variety of iconic murals from neighbourhoods throughout the Greater Toronto Area (GTA).