Winners named in ninth Carte Blanche for Creatives DOOH competition
by | 13 June 2018 7:30 am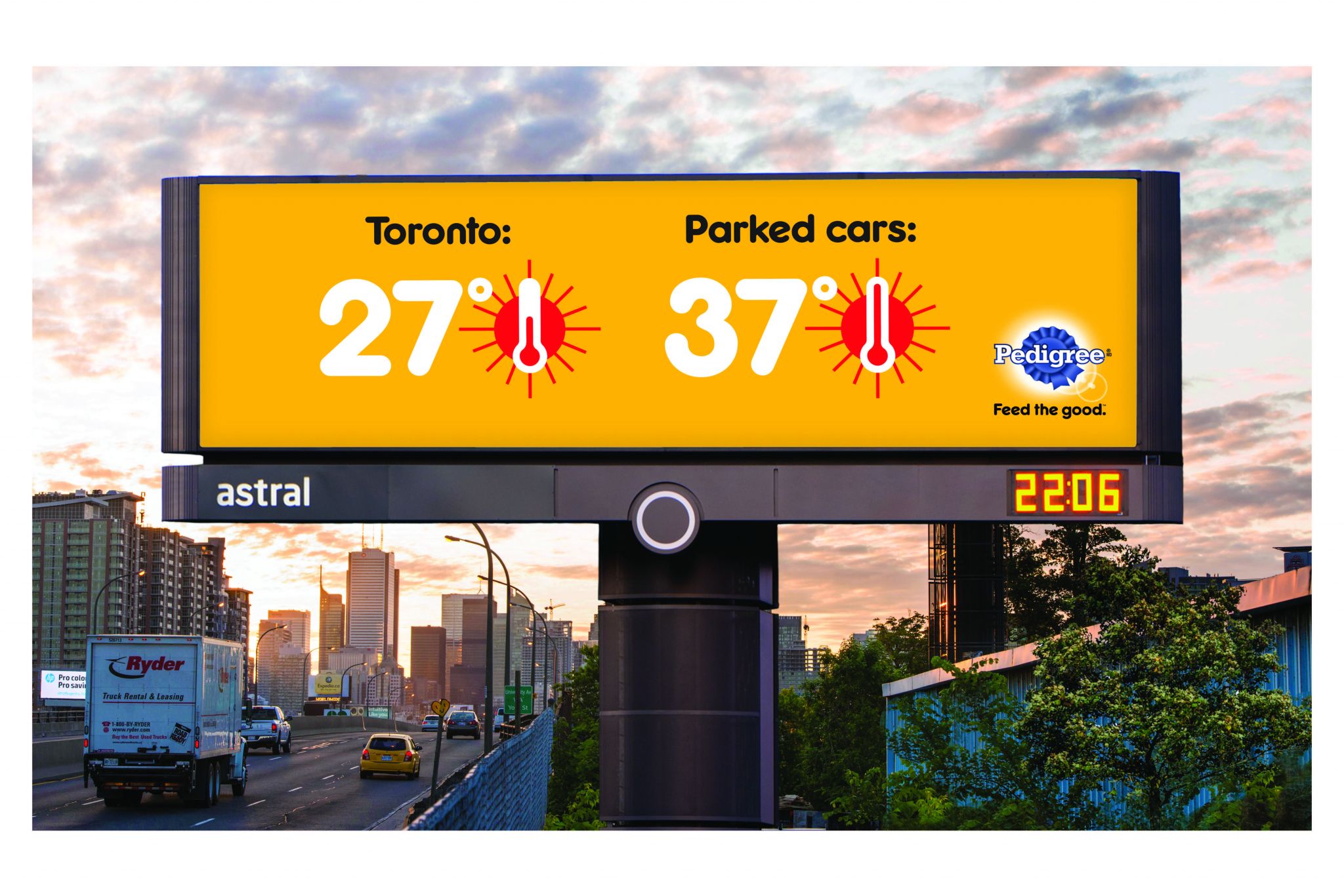 [1]Canadian out-of-home (OOH) advertising firm Astral has named the winners of its ninth annual Carte Blanche for Creatives competition, which encouraged agency teams to create original digital OOH (DOOH) concepts for their clients.
Launched in March, the competition drew 325 submissions—a nearly 20 per cent year-over-year increase—across three markets: Western Canada, Toronto and Quebec. A national jury, comprising six ad industry creative directors, determined the winners for each market.
In Western Canada, the grand prize went to Cossette's 'Celebrating the Solstice' spots for Yukon Tourism, second prize went to Rethink for an Ikea 'Today's Possibilities' series and third prize went to Cossette for Sephora's 'Shades of Summer.'
In Toronto, the grand prize went to Zulu Alpha Kilo for a KitchenAid 'City Colours' campaign, second prize went to Publicis for a GO Transit 'Train Triggered Advertising' concept and third prize went to BBDO for a 'Too Hot for Spot' Pedigree ad (pictured).
In Quebec, the grand prize went to LG2 for Pointage's 'Jour de la Terre,' second prize went to Sid Lee for an Air Transat 'Du Beaut Temps' campaign and third prize went to Cartier for 'Chantier' on behalf of L'Équiper.
The grand prize winners will fly to the Cannes Lions International Festival of Creativity in France later this month, while their clients will receive $50,000 worth of time on Astral's digital billboards. Each second place winner receives a MacBook Retina and each third place winner gets an iPad Pro.
Endnotes:
[Image]: https://www.signmedia.ca/wp-content/uploads/2018/06/Toronto3rdplace.jpg
Source URL: https://www.signmedia.ca/winners-named-in-ninth-carte-blanche-for-creatives-dooh-competition/
---