By Sonia Yooshing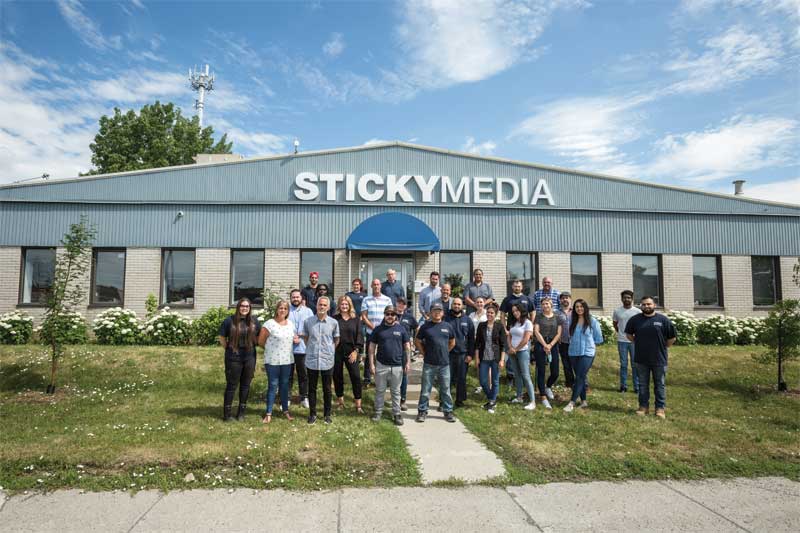 It all started with a sticker several years ago. In 1998, late one night, during the height of Montreal's car-racing scene, two young business graduates sat at an aged kitchen table in the basement of their parents' homes fulfilling small-scale sticker orders with minimal equipment. These young entrepreneurs, driven by their passion for the sport, maintained their corporate day jobs and worked late nights and weekends with a small sticker machine, making car decals with basic tools. A year later, having gained a small yet loyal customer base, they decided it was time to either 'go big or go home.' Slowly, but surely, the duo's dedication and efforts began to pave the path to their venture's success. And today, nearly two decades later, their modest sticker business has multiplied a hundredfold and grown into a production powerhouse, churning out large-format prints, millwork, trade show booths, retail displays, point-of-purchase (POP) signage and, of course, stickers.
Sign Media Canada recently spoke with Daniel Rosen, owner and vice-president of Sticky Media in Montreal, to learn more about the shop's history, signmaking process, recent projects, and how the company has earned the reputation of a trend-setting visual communication provider in North America.
Sign Media Canada (SMC): What makes your company unique?
Daniel Rosen (DR): The ability to adapt to changing trends, technology, and market shifts allows our company to be more than just a vendor to our clients. It enables us to be strategic partners where information is moved back and forth to make sure we provide maximum value and service.
Sticky Media consists of three rapid output divisions—millwork, large-format printing, and signage solutions—that work closely under one roof to ensure our quality and service are regularly monitored.