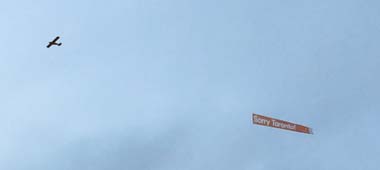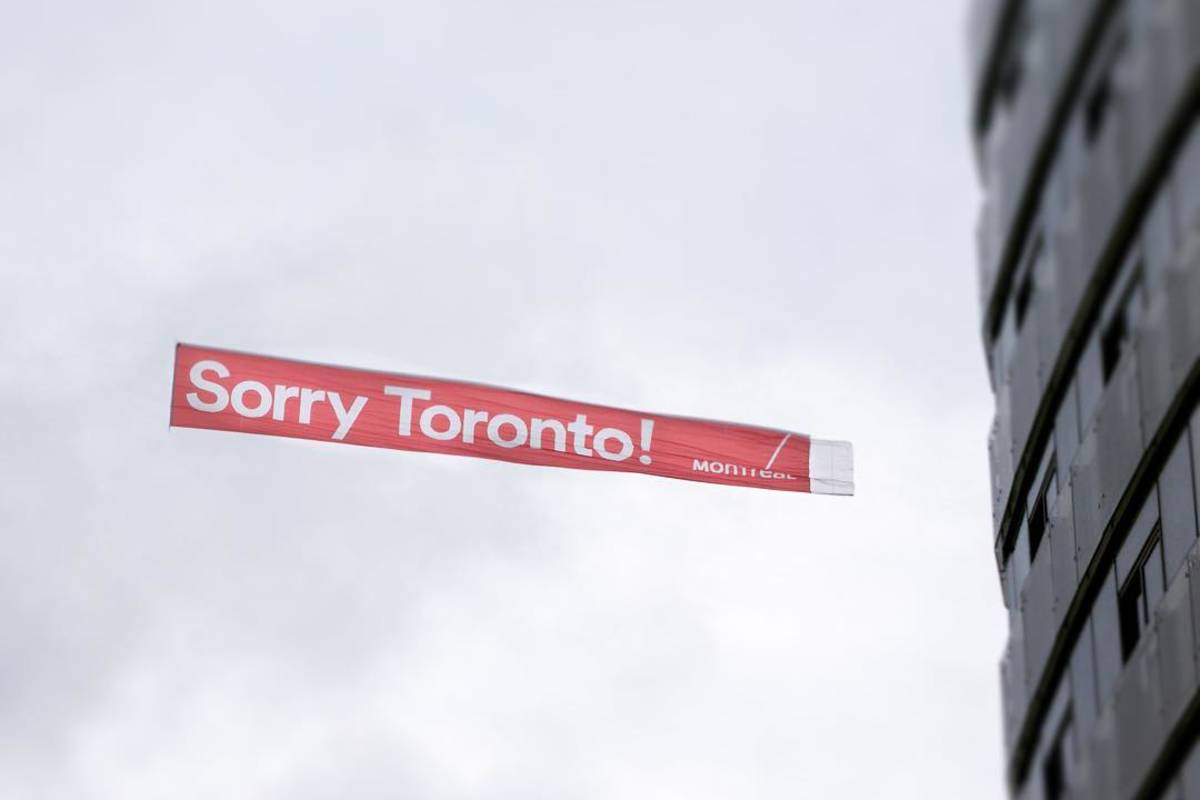 A 'flying billboard' over Toronto recently launched a tongue-in-cheek campaign promoting Montreal as a tourist destination by highlighting the city's 375th anniversary celebrations, which will take place throughout 2017.
Aerogram, based in St-Hubert, Que., flew the 46-m (150-ft) long banner over Toronto's downtown core on Dec. 5 and 6. Its cryptic message—'Sorry Toronto' in white letters on a bright red background—generated TV news coverage and social media buzz, as curious passersby went on to discover a related video on YouTube.
As Torontonians soon learned online, the gist of the tourism campaign was to apologize to Montreal's neighbours in advance for all of the noise that will accompany the year-long party.