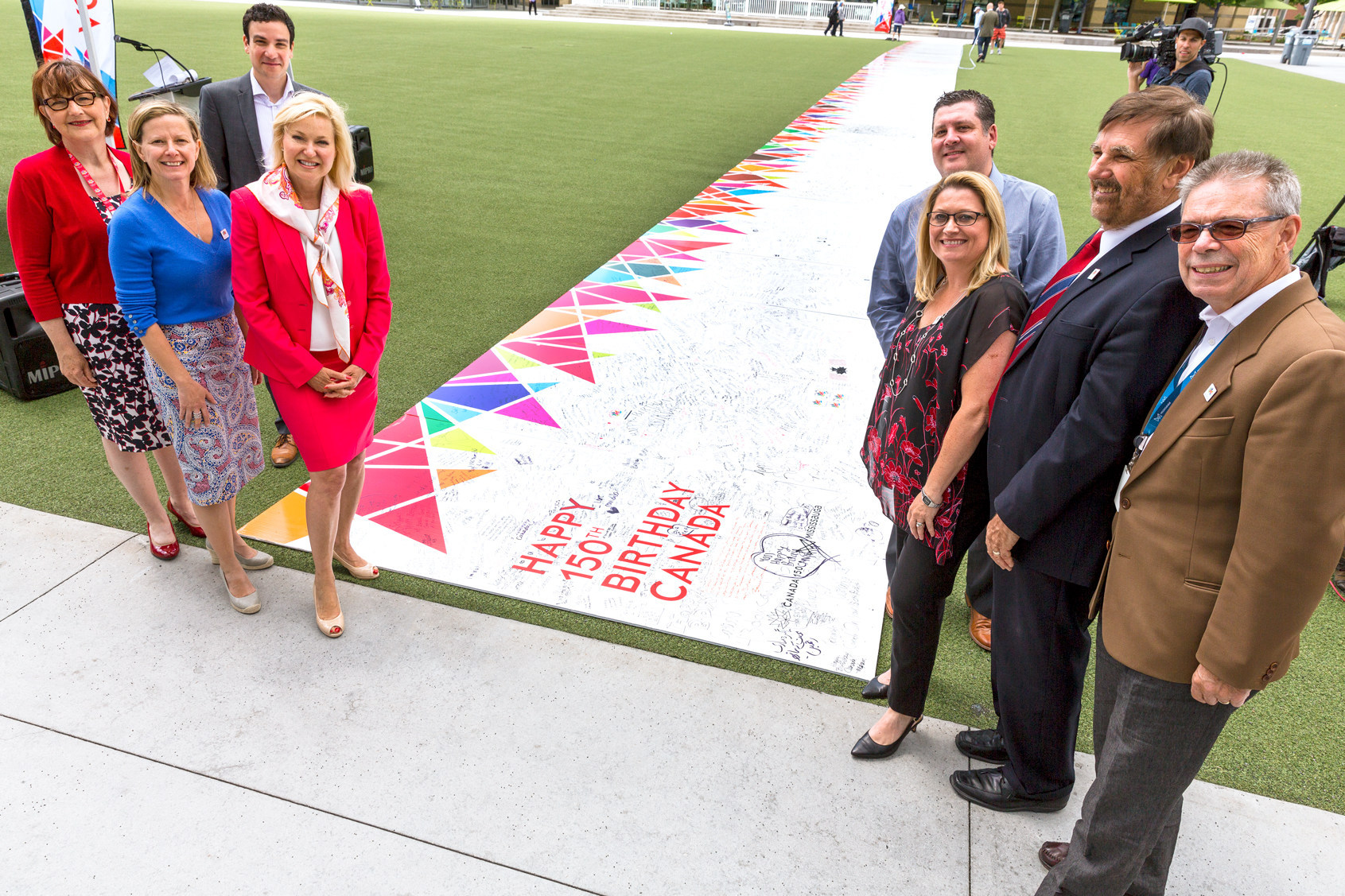 The city of Mississauga, Ont., is pursuing a Guinness World Record for 'longest greeting card' after assembling a gigantic birthday card earlier this month for Canada's 150th anniversary, spanning 47.2 m (155 ft) at the city's Celebration Square.
Designed by the city's in-house creative services team and produced by the sign shop in its traffic services division, the card comprises 39 1.2 x 2.4-m (4 x 8-ft) panels of 10-mm (0.4-in.) thick corrugated plastic, featuring graphics printed on 3M Controltac film. It features some 100,000 residents' signatures, which were collected since early March by circulating the panels at local libraries, community centres, transit facilities and special events.
Special observers were on-site to complete the paperwork required for world record evaluation. There is currently no record-holder for world's longest greeting card.
"World record or not, Mississauga enjoyed this chance to extend its very best wishes to Canada," says Bonnie Crombie, the city's mayor.