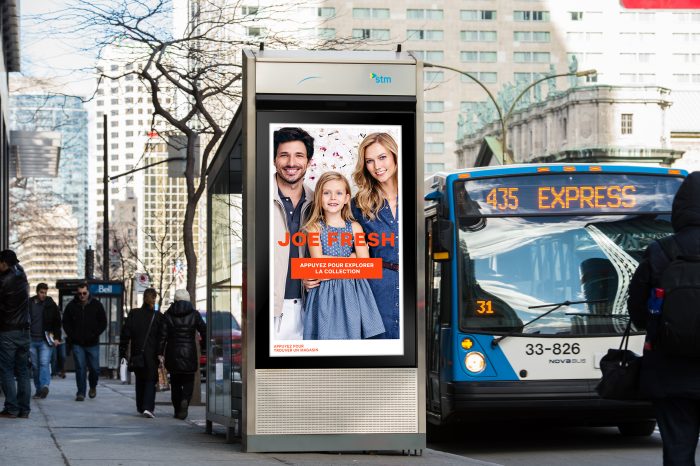 The Canadian Out-of-Home Measurement Bureau (COMB) has completed its 2017 audit of out-of-home (OOH) advertising firms. For the third year in a row, the results show the companies are delivering data that is nearly 100 per cent accurate.
COMB's audit report verifies the circulation, population and in-market data used by OOH companies to calculate the number, reach and frequency of impressions for their campaigns on billboards and related media. The latest findings show COMB member companies—including Adapt Media, Astral Out-of-Home, BK Corporate Marketing Services, Clear Channel Canada, Outdoor Exposure, Outfront Media, Pattison Outdoor and Quebecor Media Out-of-Home (example pictured)—are delivering 98.7 per cent accuracy.
"It is important to me, as an advertiser, that our OOH partners adhere to a high degree of accountability," says Craig Jennings, the Royal Bank of Canada's (RBC's) director of media and agency management and a COMB director. "This audit's results show the industry strives for accuracy."
COMB publishes circulation and market data for more than 44,000 OOH ad faces in more than 275 markets across the country.