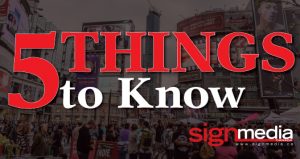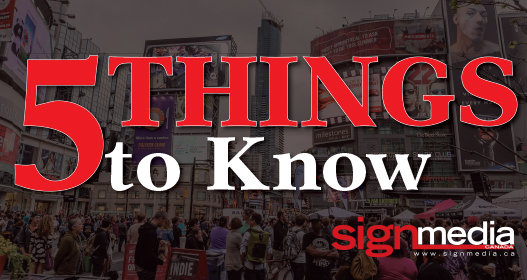 Sign Media Canada brings you this week's latest news from the sign industry with the weekly roundup.
1. The City of Toronto will issue a request for proposal (RFP) to secure a new, more durable Toronto Sign on Nathan Phillips Square.
2. Sign Media Canada has released the newest volume in its ongoing 'best of' series of free, downloadable e-books.
3.  In late 2018, plans were quietly solidified for one of rock 'n' roll's most iconic band to make one lone stop on its world tour in Canada; to play on Canada Day at the "Canada Rocks" concert hosted at Burl's Creek Event Grounds in Oro-Medonte, Ont. The band? The Rolling Stones.
4. Visual displays and digital signage have come a long way and have experienced immense growth within the global video wall market in the last few years.
5. TG Graphics was founded in 1981 in Montreal. The company started as a small enterprise, selling personal computers to the general public.