2021 Salary Survey: Results
8 December 2021

By Courtney Bachar
Every year, Sign Media Canada asks readers to weigh in on their careers and the current state of the industry. Questions ranged from experience and education, job satisfaction and income to company profits and an outlook on the industry. Each year the results differ to a degree; this year, the market is still dealing with the effects of the global pandemic.
These answers offer insight on the current state of the country's sign industry, as well as paint a picture of how the industry has dealt with COVID-19 to provide foresight into the coming years.
The following are the collected results of this year's 15th annual survey, submitted anonymously, and the trends they revealed.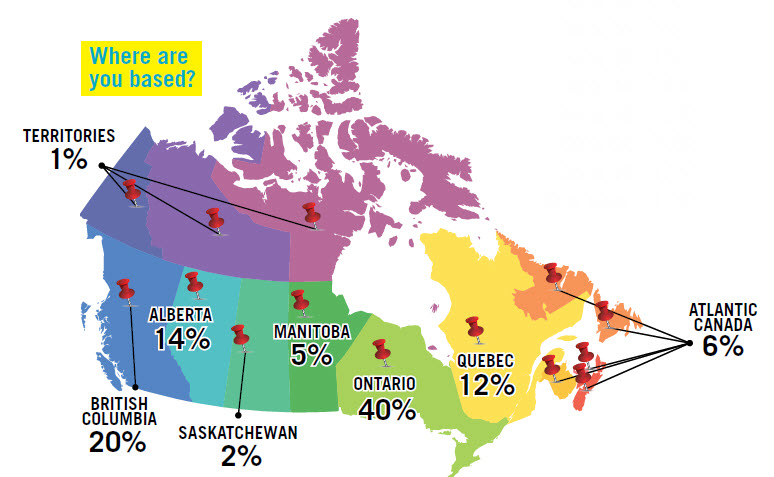 Basic demographics
Responses were received from coast-to-coast, including the territories. The survey shows the industry continues to be dominated by men, representing almost three quarters of all responses.
Age ranges varied, the majority of which were 50-plus, while 46 per cent were under the age of 50. Those between the age of 35 and 49 has increased to 33 per cent of respondents, up from 31 per cent in 2020. These numbers are consistent with the survey results from the year prior.
[1]
[2]
The relationship between experience and career path
The data in the survey shows almost half of all respondents have at least two decades of experience in the industry. The injection of youth in the business is also readily apparent. Those who have been in the industry for less than 14 years, 44 per cent (up from 42 per cent in 2020), continues to increase. In fact, 26 per cent have been in the industry for less than nine years. Notably, the number of respondents with zero to four years in the industry is 14 per cent, up from only eight per cent in 2020.
In terms of company loyalty, the largest increase in tenure were those who have been with their current company between 25 to 29 years (15 per cent, up from eight per cent). Further, the percentage of respondents who have been with their current company for over 20 years increased significantly from 25 per cent in 2020 to 36 per cent in 2021.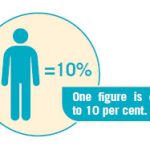 Who are you?
Sign Media Canada provides leaders in the sign industry with the latest news, products, services, and techniques. The magazine has a huge following—from business owners and signmakers to installers and fabricators. Once again, the largest number of respondents selected 'business owner' as their job description, sign executive, and project manager. Additional popular occupants included office managers, signmakers (sign designers), and graphic designers.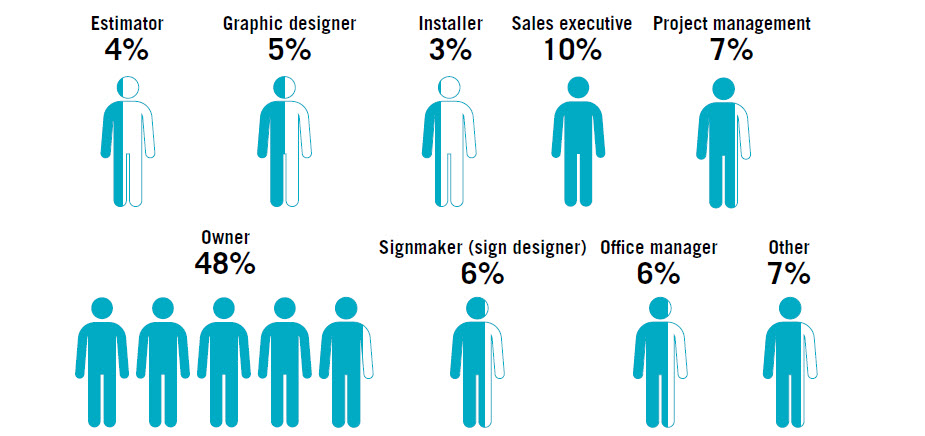 Who makes what?
Based on the survey results, 44 per cent of sign industry workers earn an annual salary of $60,000 or higher. Another 19 per cent make between $50,000 and $59,999.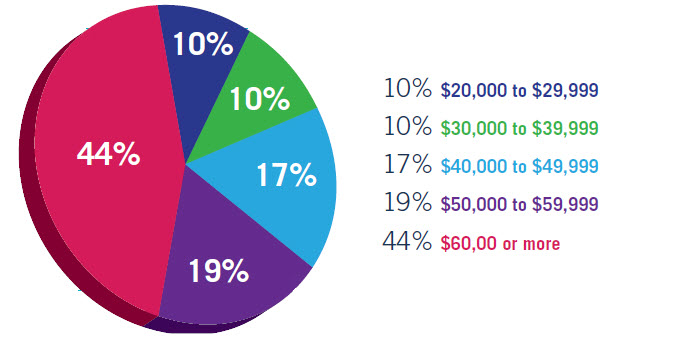 Education
More than half of all respondents (61 per cent) have a post-graduate education, with 20 per cent being related to the sign industry. While the percentage related to the sign industry has remained steady, the number of respondents with post-graduate education increased by six per cent from the 2020 survey. Less than a quarter of all respondents (20 per cent) have some college education, but no degree, while 17.5 per cent of all respondents hold a high school diploma or equivalent.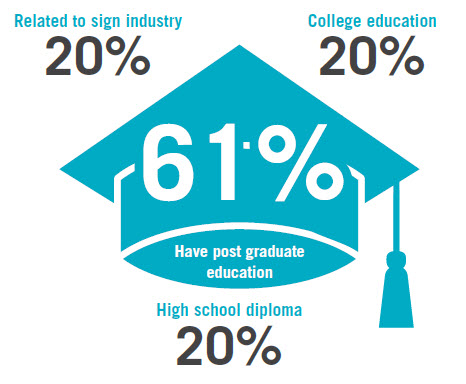 Working hours and benefits
Due to the nature of the business, the sign industry involves many occupations—from sign installers, fabricators, welders, and electricians to graphic designers, technical drafters, urban planners, permit specialists, sales representatives, and administrative staff. Depending on the project, deadlines, and the teams involved, working long hours may be necessary. In fact, 43 per cent of respondents (the largest group) say they work between 41 and 50 hours per week, while another 22 per cent are on the job for more than 50 hours. Further, 28 per cent of respondents put in a typical 35-to-40-hour work week.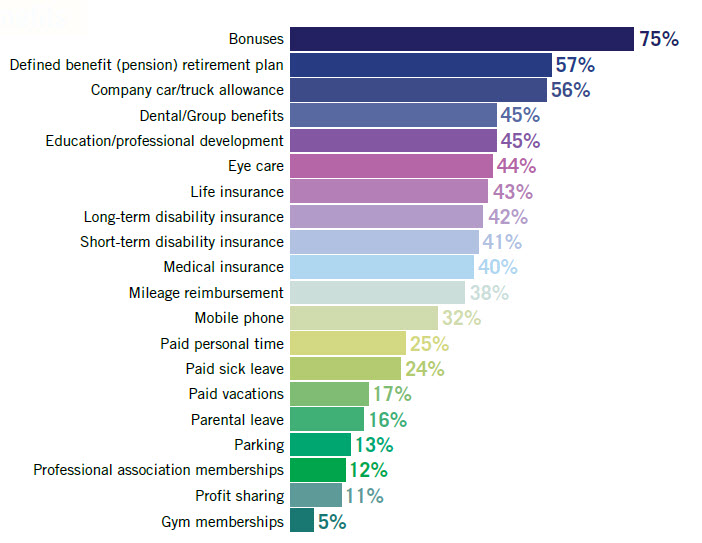 Job satisfaction
This year's survey revealed 75 per cent of all respondents are happy with their jobs with 39 per cent "more satisfied" with their job and 36 per cent who said they were "equally satisfied."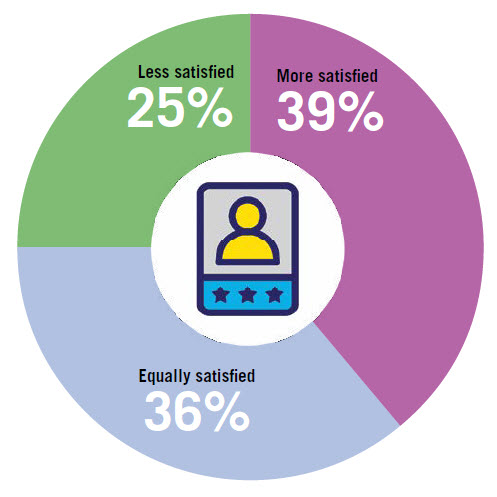 Company profiles
Survey respondents' companies were just as diverse as the professionals they employ with respect to size and areas of specialty. Economic uncertainty and the increasing cost of supplies used to manufacture signs is impacting the industry; however, signmakers remain optimistic. When asked what the approximate annual revenue of the business was this year, the top-three answers were $1 to $3 million, $600,000 to $900,000, and $250,000 to $500,000.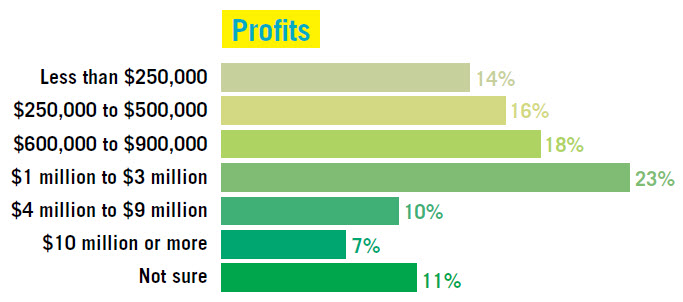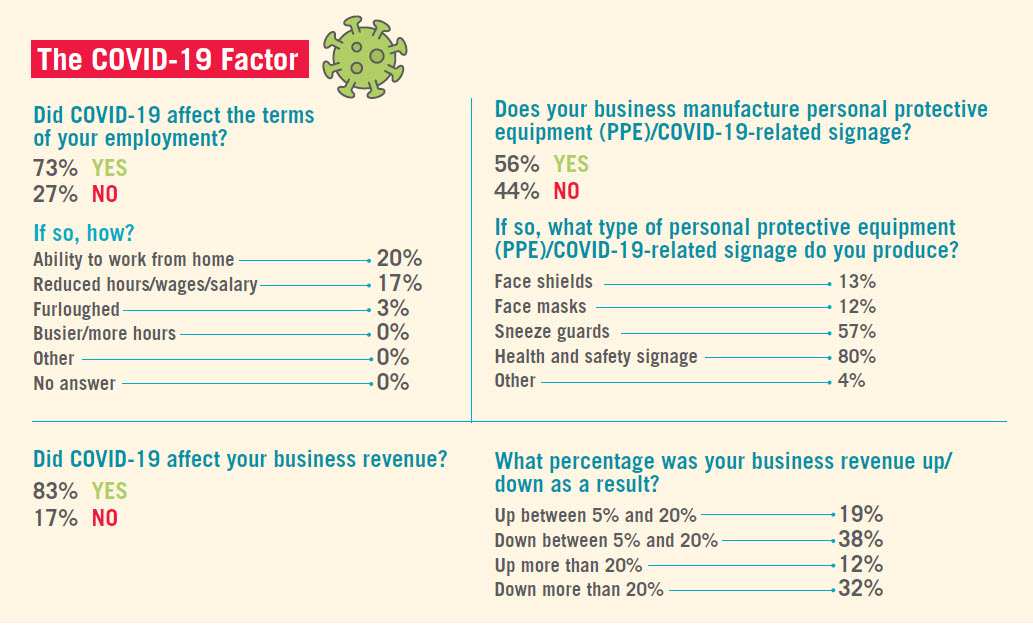 Key areas of business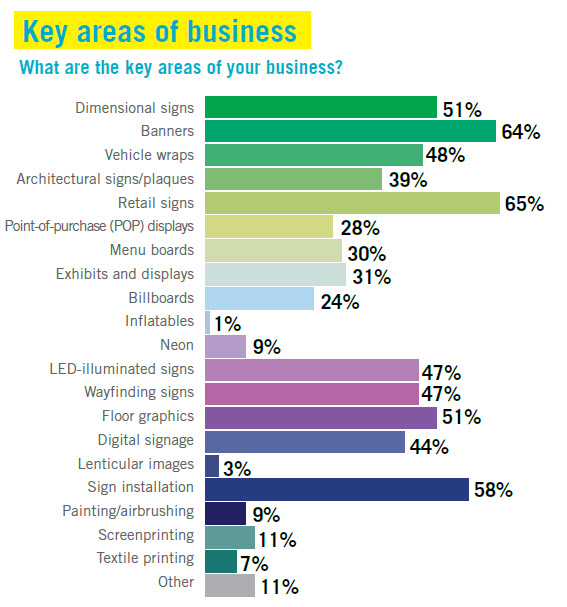 What's the biggest frustration with your job?
Backorders, material price increases, and aging employees who can't do everything they used to due to physical limitations.
Competing on price against unsophisticated sign shops who don't understand material costs, labour rates, or healthy margins to remain in business.
COVID has been very frustrating in my job—the moving into and out of the various lockdowns and unable to travel and meet people.
Finding good employees and cost of materials/labour is outpacing pricing increases.
These days, finding materials and managing customers' expectations.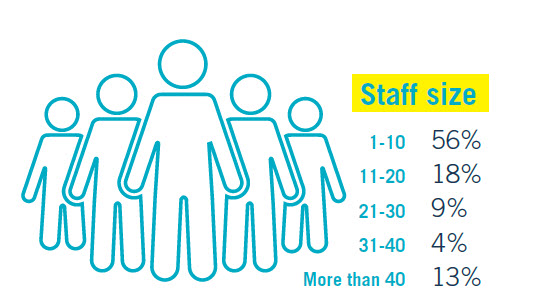 Industry associations
Professional associations help to connect similar businesses in the sign industry which all abide by a set code of ethics. These not-for-profit groups promote the welfare of the industry, the status of members in the community, and benefit the users of signs. The traditional boundaries of the sign industry have expanded due to advancements in technology and the evolution of the marketplace. Industry associations help members share knowledge with others by providing insight, guidelines, and, in some cases, industry best practices and standards. As a result, more companies are choosing to join professional associations. There are 66 per cent of respondents who are members of the Sign Association of Canada (SAC) and 49 per cent are members of the International Sign Association (ISA), an increase from 2020 of 35 per cent and 21 per cent, respectively.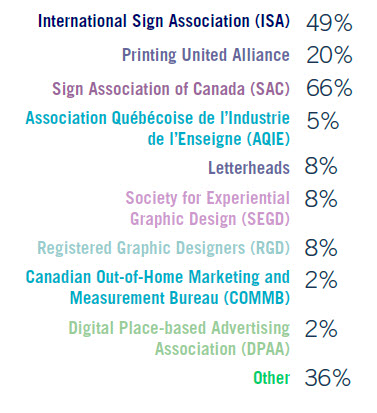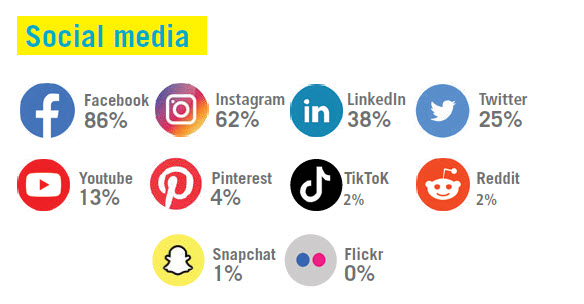 Endnotes:
[Image]: https://www.signmedia.ca/44284-2/gender/
[Image]: https://www.signmedia.ca/44284-2/age/
Source URL: https://www.signmedia.ca/44284-2/
---