Key areas of business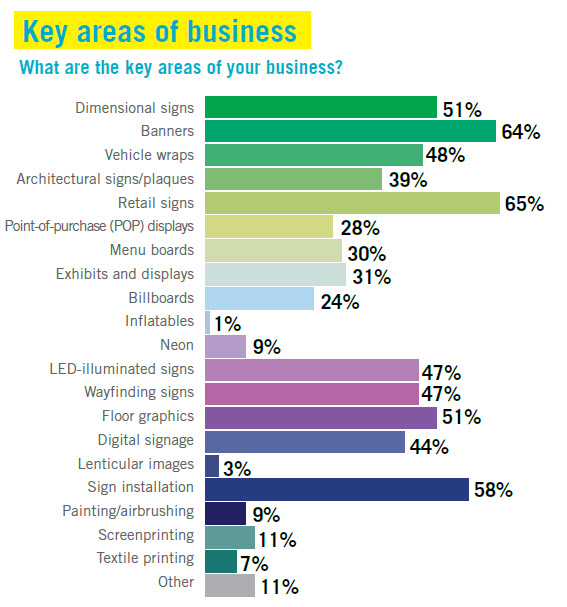 What's the biggest frustration with your job?
Backorders, material price increases, and aging employees who can't do everything they used to due to physical limitations.
Competing on price against unsophisticated sign shops who don't understand material costs, labour rates, or healthy margins to remain in business.
COVID has been very frustrating in my job—the moving into and out of the various lockdowns and unable to travel and meet people.
Finding good employees and cost of materials/labour is outpacing pricing increases.
These days, finding materials and managing customers' expectations.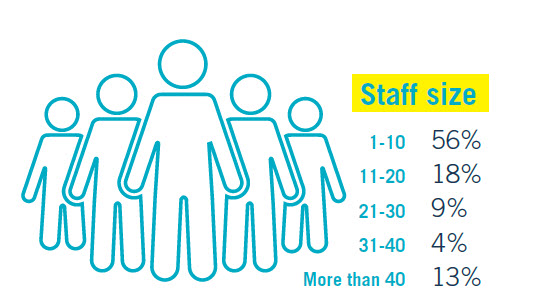 Industry associations
Professional associations help to connect similar businesses in the sign industry which all abide by a set code of ethics. These not-for-profit groups promote the welfare of the industry, the status of members in the community, and benefit the users of signs. The traditional boundaries of the sign industry have expanded due to advancements in technology and the evolution of the marketplace. Industry associations help members share knowledge with others by providing insight, guidelines, and, in some cases, industry best practices and standards. As a result, more companies are choosing to join professional associations. There are 66 per cent of respondents who are members of the Sign Association of Canada (SAC) and 49 per cent are members of the International Sign Association (ISA), an increase from 2020 of 35 per cent and 21 per cent, respectively.