Education
More than half of all respondents (61 per cent) have a post-graduate education, with 20 per cent being related to the sign industry. While the percentage related to the sign industry has remained steady, the number of respondents with post-graduate education increased by six per cent from the 2020 survey. Less than a quarter of all respondents (20 per cent) have some college education, but no degree, while 17.5 per cent of all respondents hold a high school diploma or equivalent.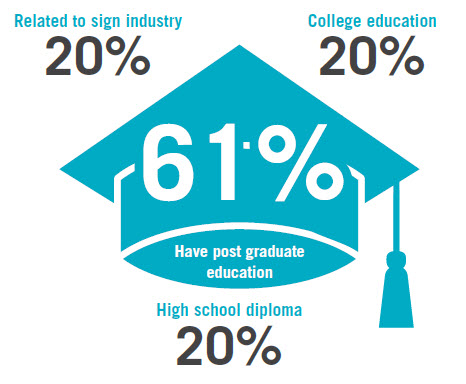 Working hours and benefits
Due to the nature of the business, the sign industry involves many occupations—from sign installers, fabricators, welders, and electricians to graphic designers, technical drafters, urban planners, permit specialists, sales representatives, and administrative staff. Depending on the project, deadlines, and the teams involved, working long hours may be necessary. In fact, 43 per cent of respondents (the largest group) say they work between 41 and 50 hours per week, while another 22 per cent are on the job for more than 50 hours. Further, 28 per cent of respondents put in a typical 35-to-40-hour work week.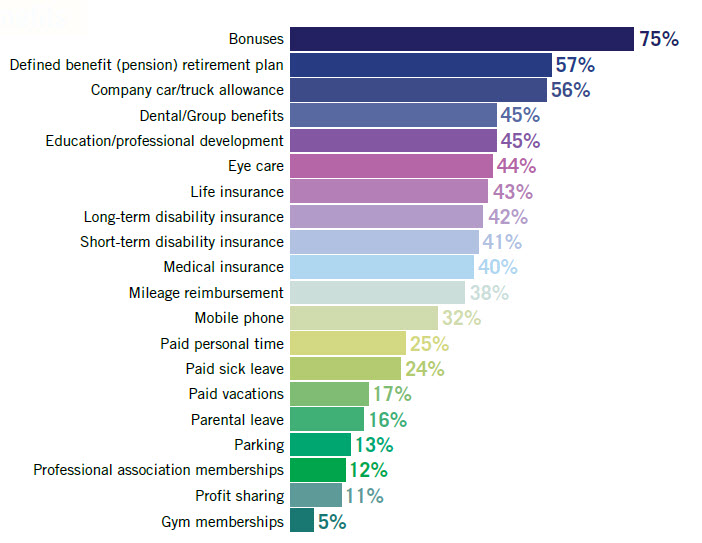 Job satisfaction
This year's survey revealed 75 per cent of all respondents are happy with their jobs with 39 per cent "more satisfied" with their job and 36 per cent who said they were "equally satisfied."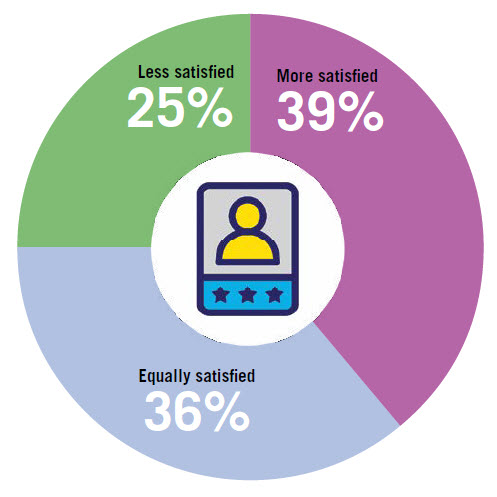 Company profiles
Survey respondents' companies were just as diverse as the professionals they employ with respect to size and areas of specialty. Economic uncertainty and the increasing cost of supplies used to manufacture signs is impacting the industry; however, signmakers remain optimistic. When asked what the approximate annual revenue of the business was this year, the top-three answers were $1 to $3 million, $600,000 to $900,000, and $250,000 to $500,000.