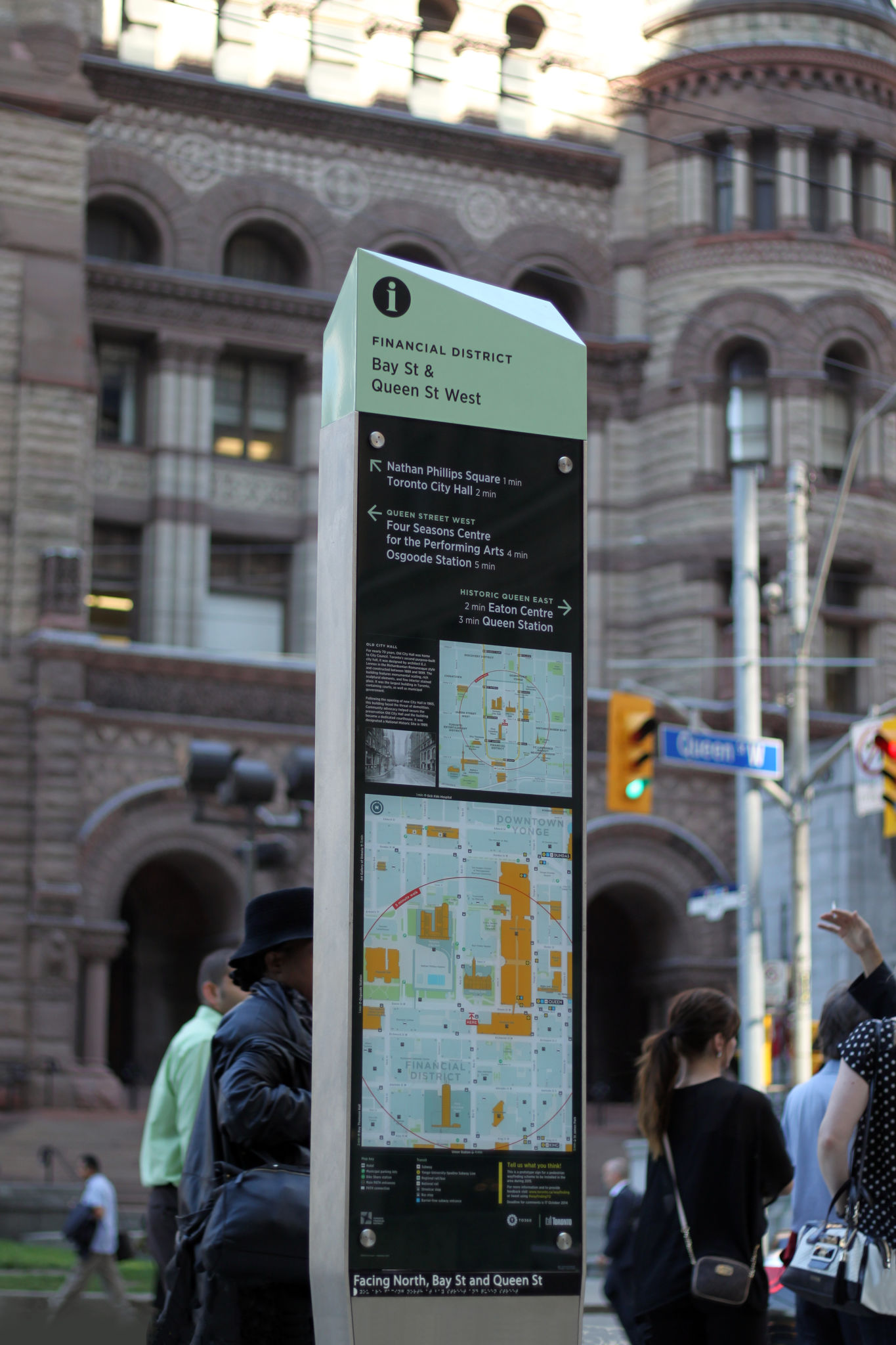 Following the development of a comprehensive, multimodal travel strategy, Toronto's municipal government recently launched a pilot wayfinding signage project in the city's downtown core, focusing on the needs of pedestrians and transit passengers.
As part of an integrated system, new signs and maps (example pictured) are complemented by electronic applications through a partnership between City Hall and the Financial District Business Improvement Area (BIA), the St. Lawrence BIA, the municipal tourism department, the Pan Am Host City Showcase program and the Toronto Transit Commission (TTC).
"This project is an opportunity to learn about the benefits of wayfinding in enhancing the image of the city as a destination and stimulating the local economy," says Jaye Robinson, city councillor and chair of the public works and infrastructure committee. "It will help us understand how to better identify and connect places, increase visitors' and residents' confidence as they travel and promote different modes of transportation."
After the pilot project is analyzed, staff will report to city council on the wayfinding strategy in early 2016, with specific recommendations for a broader program rollout.