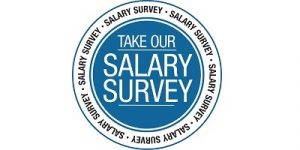 Sign Media Canada is conducting its 15th annual survey of the signmaking industry across Canada, and we would like your input.
Simply complete the survey online by Tuesday, September 14, 2021.
The short, anonymous survey asks about work experience, income, job satisfaction, training and certification, industry conditions, as well as market forecasts to provide a business and employment analysis of Canada's sign industry.
Your answers offer insight on the current state of the country's sign industry, as well as paint a picture of how the industry has dealt with COVID-19.
Now that we seem to be finally emerging from the worst grip of the pandemic, your answers will help provide foresight into the years ahead.
Click here to get started.
The overall results will be published in Sign Media Canada's December 2021 Buyers' Guide.
Enter today!