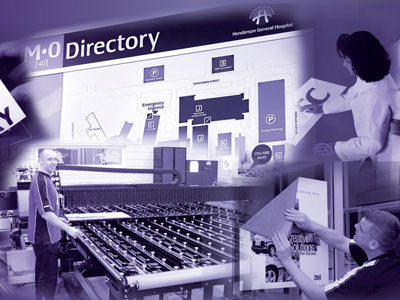 Over the past several years, Sign Media Canada's annual Salary Survey has reached out to the signmaking industry across the country, collecting anonymous responses from business owners and employees. In so doing, the survey has tracked some notable trends and shifts within the industry.
From 2010 to 2014, men have remained dominant in the sign industry, making up more than 70 per cent of staff and bosses. (see Figure 1) The majority of participants have consistently been the 40-to-49-year old demographic, but the '60 or older' group has expanded from nine per cent in 2010 to 16 per cent in 2014.
Participants were asked, "How long have you been with your current company?" In 2014 compared to 2013, those who had spent 30 or more years with their company jumped from four to 14 per cent of responses, the highest in the past five years. (see Figure 2) This suggests career longevity and corporate stability are on the rise.
Ontario has remained the hub of the industry, accounting for roughly half of respondents. In Western Canada, British Columbia and Alberta are both sizable markets, but this year, Alberta rose from 10 to 25 per cent, while British Columbia dropped from 18 to 13 per cent. (see Figure 3)
Sign shops everywhere appear to flourish as small businesses, with between one and 10 employees, but those with more than 40 employees are growing in numbers.
Most participants say they have some college education, but no degree. Those with only a high school education peaked in 2010 at 27 per cent, then dropped to 10 per cent of the total the following year. (see Figure 4)
Further, the majority of both employees and bosses who have participated in the survey do not hold a degree directly associated with the industry. Those who do peaked in 2013 at 22 per cent and represented their lowest share of the total in 2011 at 17 per cent. (see Figure 5)