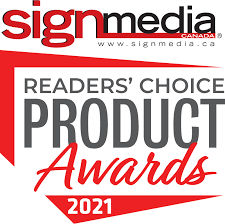 Sign Media Canada's 2021 Readers' Choice Awards offered you the chance to vote for whose product is the best in the industry. The competition included more than 40 products, ranging from printers/cutters, CNC routers, light boxes, phthalate-free materials, and light-emitting diode (LED) products.
Winners were selected in five categories: Digital Printing, Equipment, Illumination, Substrates, and Supplies.
This year's Readers' Choice Product winners include Allanson International Inc., Industrial CNC, Grant Metal Products, Omnify Lighting, Roland DGA Corporation, Tape Technologies Inc., and Ultima Displays Canada.
Each recipient will receive a trophy recognizing their product as a winner in Sign Media Canada's 2021 Readers' Choice Awards.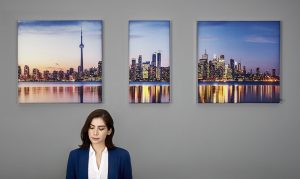 Category: Illumination
Company: Omnify Lighting
Engage Fabric Lightbox
Powered by the patented LumiLite light panels, the Engage light boxes provide bright and even illumination for large-format graphic prints. Available in an UltraSlim 15.9 mm (0.625 in.) and a 27-mm (1.06-in.) profile with a nearly invisible frame, the Engage light boxes have a sleek and modern look that works for any environment. Engage is the light box solution that helps brands come to life in a cluttered product environment. Key features include:
Wall-mounted, hanging or free-standing for installation in multiple environments.
15.9-mm (0.625 -in.) and 25.4-mm (1-in.) super-low frame profiles for a sleek look.
Lightweight in nature leading to low shipping costs.
www.omnify.lighting/home/led-lightboxes/engage-ultraslim/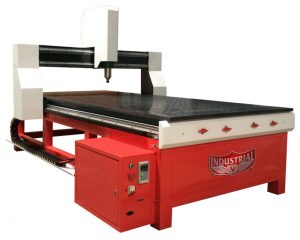 Category: Equipment
Company: Industrial CNC
CNC Routers for Sign Making
CNC Routers for Signmakers! Create 3D dimensional signs and V-carved letters, wood carving, aluminum cutting, acrylics, stencils, and more. The best computer numerical control (CNC) router for professional signmakers.
Easy. Affordable. Industrial.
www.industrialcnc.com/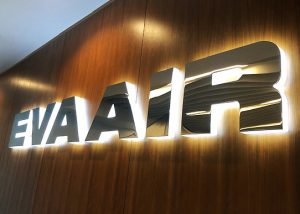 Category: Supplies
Company: Gemini
Illuminated Precision Machined Acrylic by Gemini
Endless chances to shine. Precision machined ccrylic with LED Illumination combines the precise craftsmanship of acrylic fabrication with sophisticated lighting effects—truly your next branding project shine beyond expectations. Available in halo, face, return, and combination lighting effects with painted, vinyl, and various metal face options, this product solution is only limited by your imagination. Download our Precision Machined Acrylic Resource Guide and allow us to walk you through your next dream design.
www.geminimade.com/signage/illuminated/precision-machined-acrylic/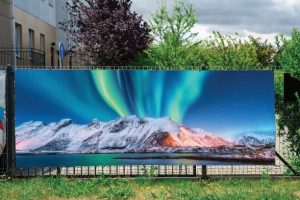 Category: Substrates
Company: Ultraflex Systems, Inc.
EcoVantage 190
EcoVantage 190 is a 100 per cent PVC- and phthalate-free material for outdoor advertising. It is suitable for various applications such as banners, display framing systems, POS, and any application that requires ecological approval. EcoVantage 190 provides an option for printers looking for a light weight, sustainable substrate. The material is recyclable under code nr. 1 (PET). EcoVantage 190 is compatible for use with solvent, eco-solvent, UV, latex and screen printing. Available in widths of 3.2 m (10.5 ft) and 5 m (16.4 ft).
www.ultraflexx.com/product/ecoflex-190/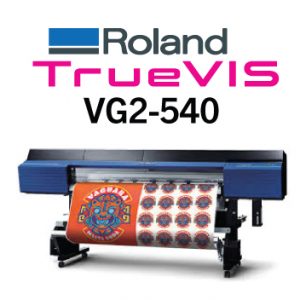 Category: Digital Printing
Company: SPICERS
Roland TrueVIS VG2 Printer / Cutter
Engineered to exceed the quality and production needs of today's most demanding professionals, the Roland TrueVIS VG2 is everything you could ever want in a printer/cutter.
Featuring new inks and colour modes for detailed colour reproduction, increased print/cut accuracy, and smart new automated pinch rollers.
The VG2 large-format inkjet printer/cutter offers comprehensive colour choices, improved machine efficiency, and increased print-and-cut accuracy for true unattended production. Crank out thousands of posters, produce prints on specialty materials, or create vehicle graphics with exact brand colours to meet the exacting standards of both you and your clients.
www.allgraphicsupplies.com/roland-vis-vg2-540-54-printer-cutter-w-take-up-vg2-540