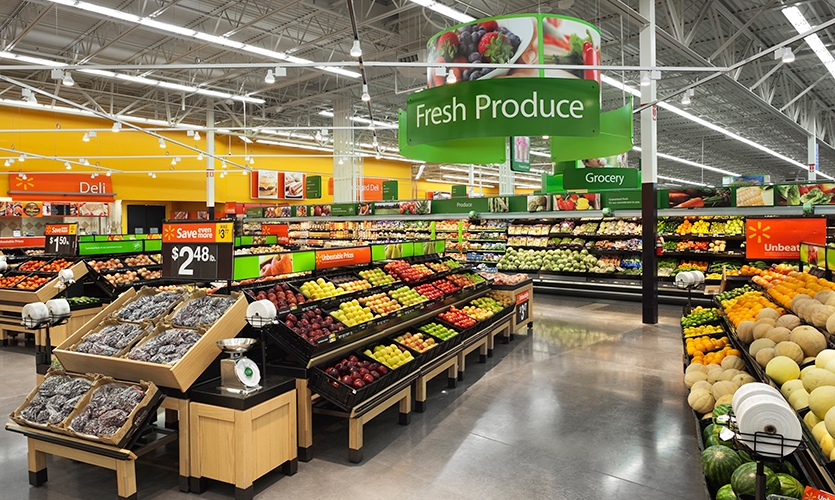 Marginal growth in the global market for printed signage will be driven by increased competition in the retail sector and the continued adoption of inkjet technology, according to Smithers Pira, a market research firm focused on print, paper and packaging supply chains.
In a new report, The Future of Printed Signage in an Electronic World to 2022, the company predicts the global market will grow only slightly in value from US$42 billion in 2017 to US$42.13 billion in 2022, with a compound annual growth rate (CAGR) of 0.1 per cent. Meanwhile, the total volume of media printed for indoor and outdoor signage applications will see a slightly higher CAGR of 0.7 per cent, from 10.8 billion m2 (116 billion sf) in 2017 to 11.17 billion m2 (120 billion sf) in 2022.
Heightened competition between retail environments—and with online shopping—is creating a corresponding demand for short-term promotional signage and point-of-purchase (POP) graphics to better engage customers and generate new impulse purchases, such as with seasonal product lines. These orders often involve variable data, short runs and quick turnarounds.
As such, wide-format inkjet printers have continued to penetrate this market for signage, further marginalizing traditional analogue methods like lithography and screenprinting. Smithers Pira expects further improvements in inkjet printing capabilities, speeds, media handling, sizes and price points over the next five years, including the capacity to print side-by-side simultaneously on wide-format presses.
That said, the company emphasizes there is no foregone conclusion digital will replace analogue processes over time for all applications. Rather, lithography and screenprinting will continue to offer economies of scale for longer runs, an area where inkjet systems are only seeing incremental advances.