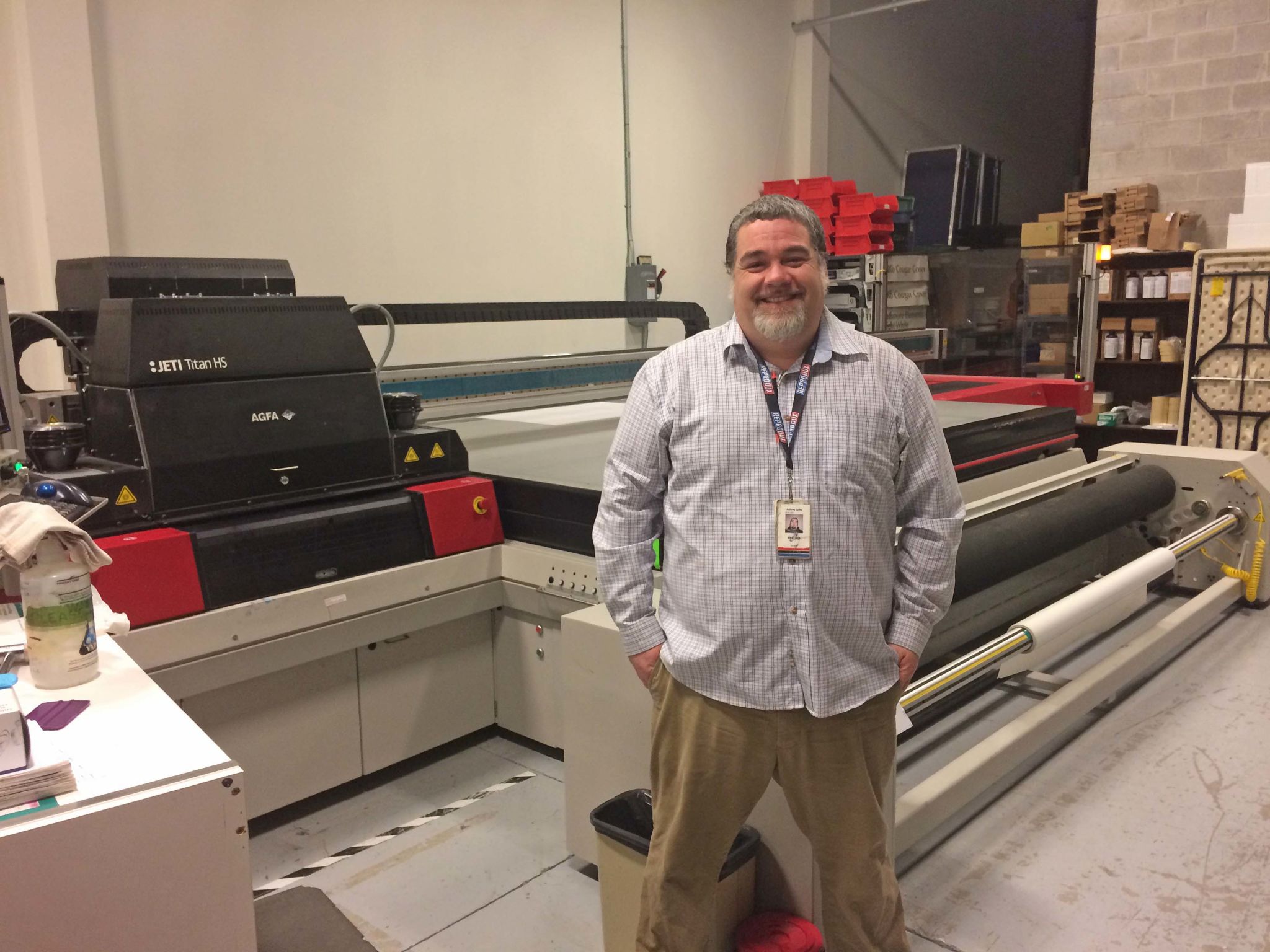 Print service provider (PSP) Reprodux has purchased and installed Agfa Graphics' Jeti Titan HS ultraviolet-curing (UV-curing) flatbed printer at its Constellation Court facility in the west end of Toronto.
In business for more than 50 years, Reprodux has grown into a regional market leader in digital printing, with multiple locations across Ontario. The Jeti Titan (pictured with Reprodux production manager Aubry Lytle) represents the company's newest investment in technology and infrastructure to serve the needs of its growing customer base.
The 3-m (9.8-ft) wide printer can reportedly output graphics at up to 160 m2 (1,722 sf) per hour. With flat-to-roll capabilities, it can print on flexible media at the same resolution.