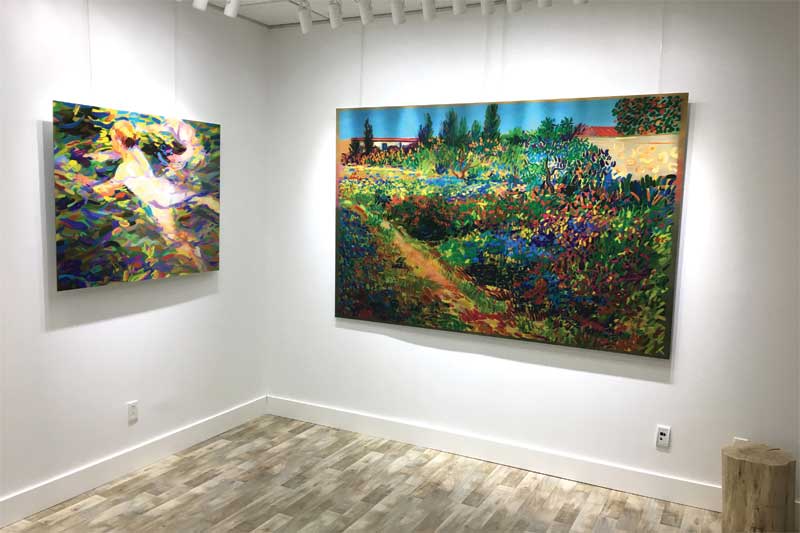 By Ginny Mumm
Located in Laval, Que., AlterAction is a technology lab that specializes in producing commercial and artistic lenticular graphics, using 'hybrid' ultraviolet-curing (UV) printing technology. By ensuring their shop's capabilities are always cutting-edge, owners Alain and Sylvie Laguë are proud to be able to create the dynamic lenticular art for which they have a passion, while also standing out from their business competition with high-quality production and excellent customer service. Today, AlterAction produces promotional displays for a range of both nationally and internationally known corporate clients.
Taking a direct approach
The Laguës began exploring the niche field of high-resolution lenticular image interlacing, printing and finishing in the early 2000s.
"First and foremost, we were printers," says Alain. "We wanted to expand our range of services and provide distinctive and avant-garde products."
They decided to invest in a Roland LEJ-640 hybrid UV light-emitting diode (LED) printer with 'eco' inks, which can output graphics on roll-based or rigid substrates up to 12.7 mm (0.5 in.) thick and 1.6 m (64 in.) wide.
"The LEJ-640 has four printheads, which allow it to produce the high level of image resolution that is required for lenticular prints," Alain explains. "The graphics are consistently precise and vibrant."
The main reason for choosing the hybrid printer, however, was the nature of lenticular graphics, which appear to move and change as the passerby's perspective shifts. Most lenticular art is created by printing the images onto paper, which is then adhered to a lens. This process can run into problems with dust encapsulation, however, such that the images may detach from the lens over time. The large-format hybrid printer addresses this issue by printing directly onto the lens instead, as the eco inks can stretch around edges, corners and curved surfaces.
"We wanted to make sure the art pieces we produce will last over time," says Alain. "Printing directly on the lens eliminates the problem of the panels detaching."
Preparing complex images
Printing is only one part of the process, of course. The most complicated step is creating the lenticular art—which may be based on original paintings, photographs or digital files—in the first place.
The pre-press stage can take anywhere from 15 to 35 hours, depending on the complexity of the visual effect to be achieved. The staff can create three-dimensional (3-D), animation, flip, morphing and zoom effects.
"The printing is actually the easy part," Alain says. "We can always count on the graphic output being consistently excellent."