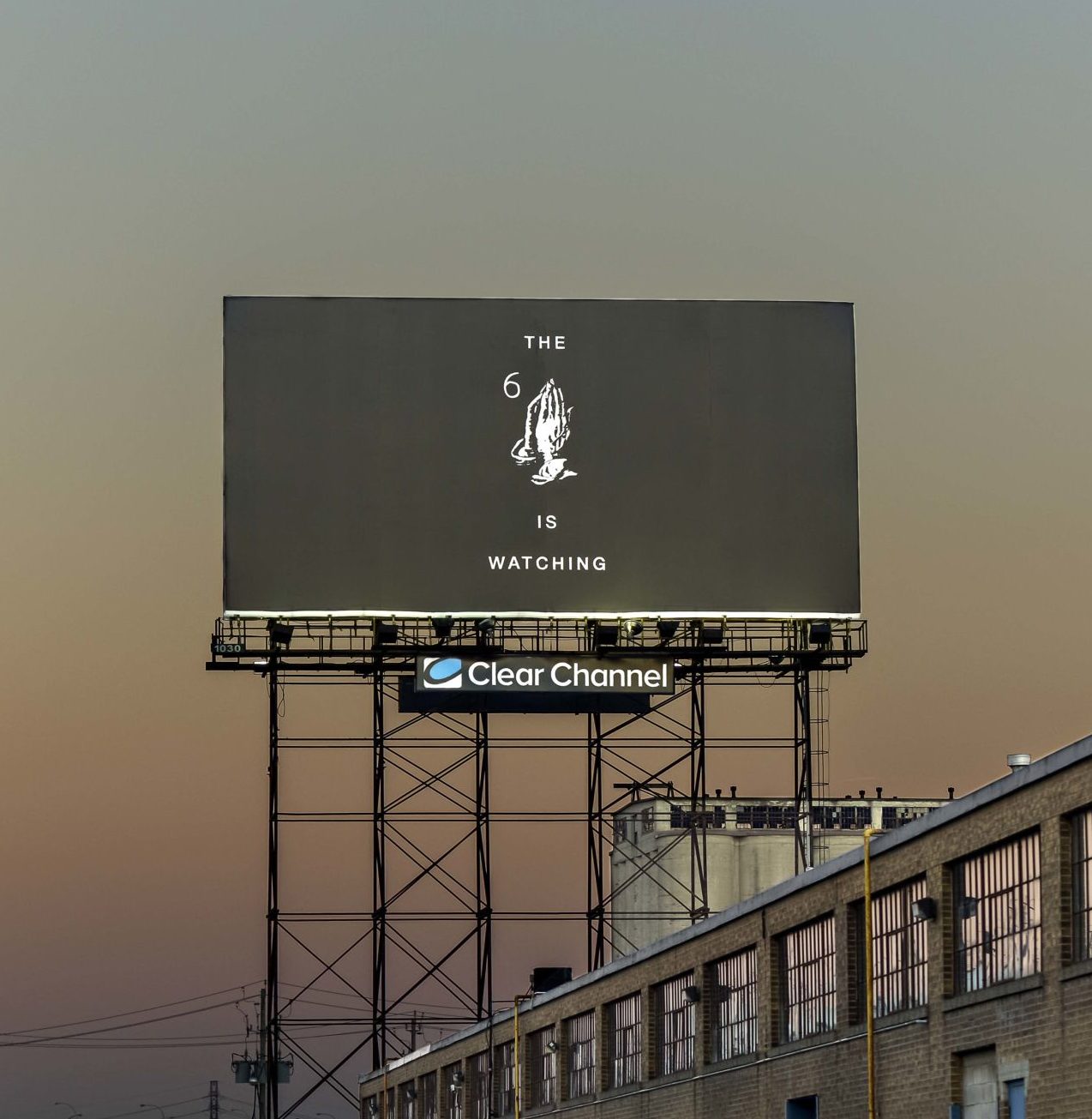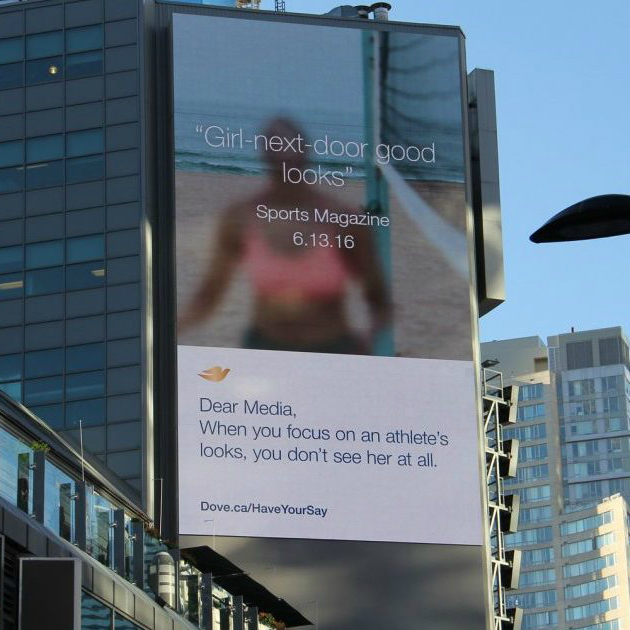 Out-of-home (OOH) advertising continues to deliver a very high level of 'reach' for consumers during purchasing activities, at 85 per cent, according to a new TouchPoints study shared by the OOH Marketing Association of Canada (OMAC).
The study covered 21 short- to long-term purchase categories. Participants were asked about their moods, emotions, alertness levels and other considerations when going about their daily activities and purchases. Among all paid media, OOH's reach of 85 per cent was topped only by 99 per cent for online advertising.
OMAC points out strong synergies have been found between OOH and online, particularly when OOH installations help drive online discussions. The industry organization cites such examples as mysterious billboards for Toronto-based rapper Drake's 2016 album Views (example pictured left), which garnered more than 86 million earned media impressions, and Dove's 2016 digital OOH (DOOH) campaign that challenged journalists' portrayals of female athletes (example pictured right), which led directly to social media commentary.
When consumers are alert, they are more likely to pay attention and respond to ads. TouchPoints' study found women 18 per cent and men 14 per cent more likely to be very alert when exposed to OOH ads than when watching TV.
The influence of OOH has also benefited from the rise of portable interactivity. The report found 22 per cent of consumers' mobile device use and 11 per cent of social media activity took place within the same half hour as exposure to OOH ads. Nearly 60 per cent of millennials said they had conducted web and app searches while travelling. A recent Kijiji OOH campaign, which promoted local classified ads, found more than 50 per cent of all mobile searches were for local content and 17 per cent were conducted on the go.