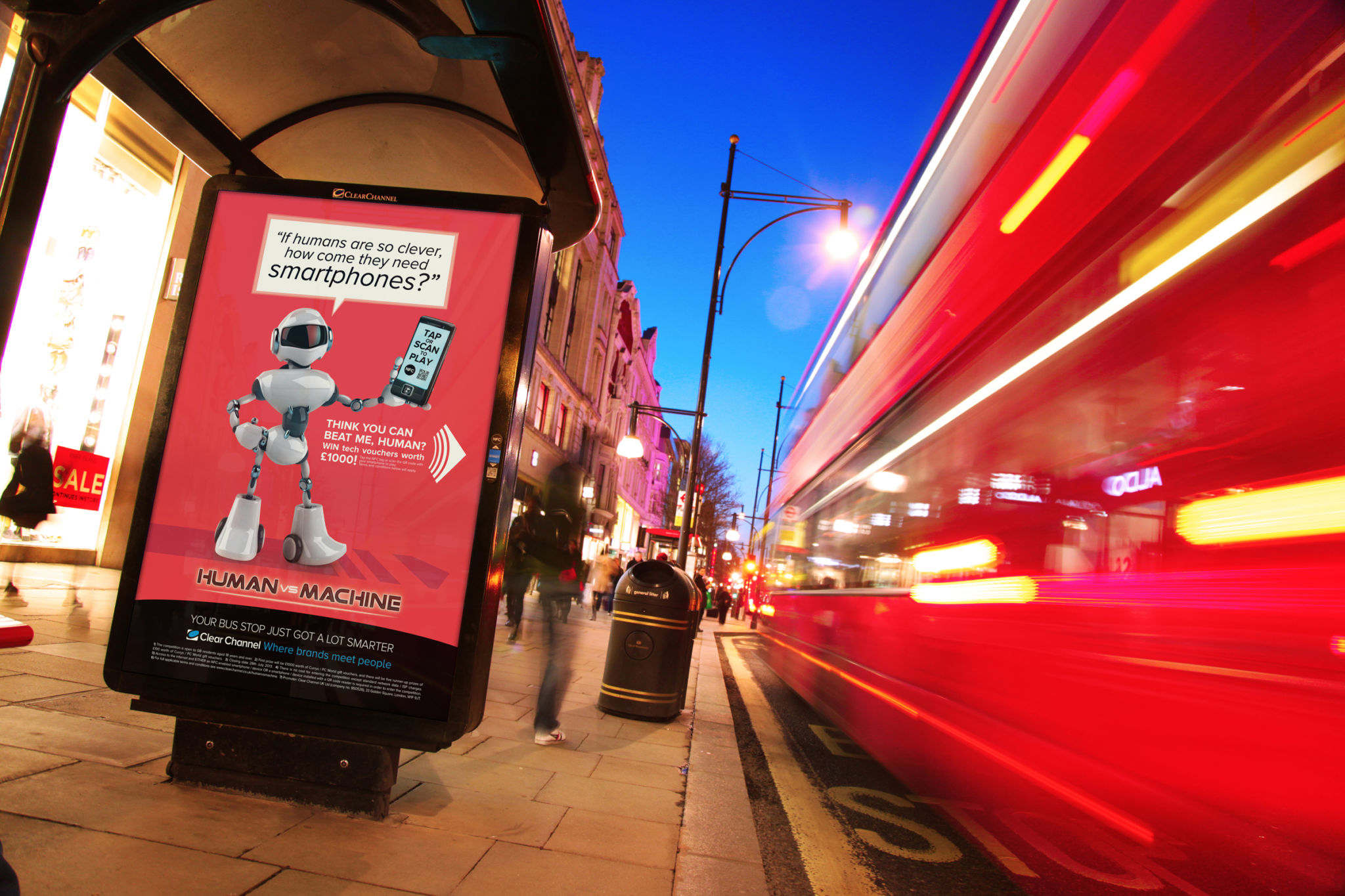 The global out-of-home (OOH) advertising market is projected to experience a compound annual growth rate (CAGR) of five per cent and will be worth nearly US$45.5 billion by 2021, according a new study by technology research and advisory firm Technavio.
The company's report, titled 'Global Outdoor Advertising Market 2017-2021,' attempts an in-depth analysis for all geographic regions in terms of revenue and emerging trends. The market is categorized into four main segments: billboards, 'shelters,' transit displays and street furniture.
"Billboard advertising is the dominant segment of the global market, generated more than 71 per cent of overall revenue," says Ujjwal Doshi, a lead analyst for Technavio. "It is very cost-effective and provides a large reach."
Nevertheless, the billboard segment is forecast to experience only a relatively stagnant CAGR of 3.79 per cent over the period covered by the report, to nearly US$31.2 billion by 2021. The fastest-growing segments, on the other hand, are shelters and transit displays.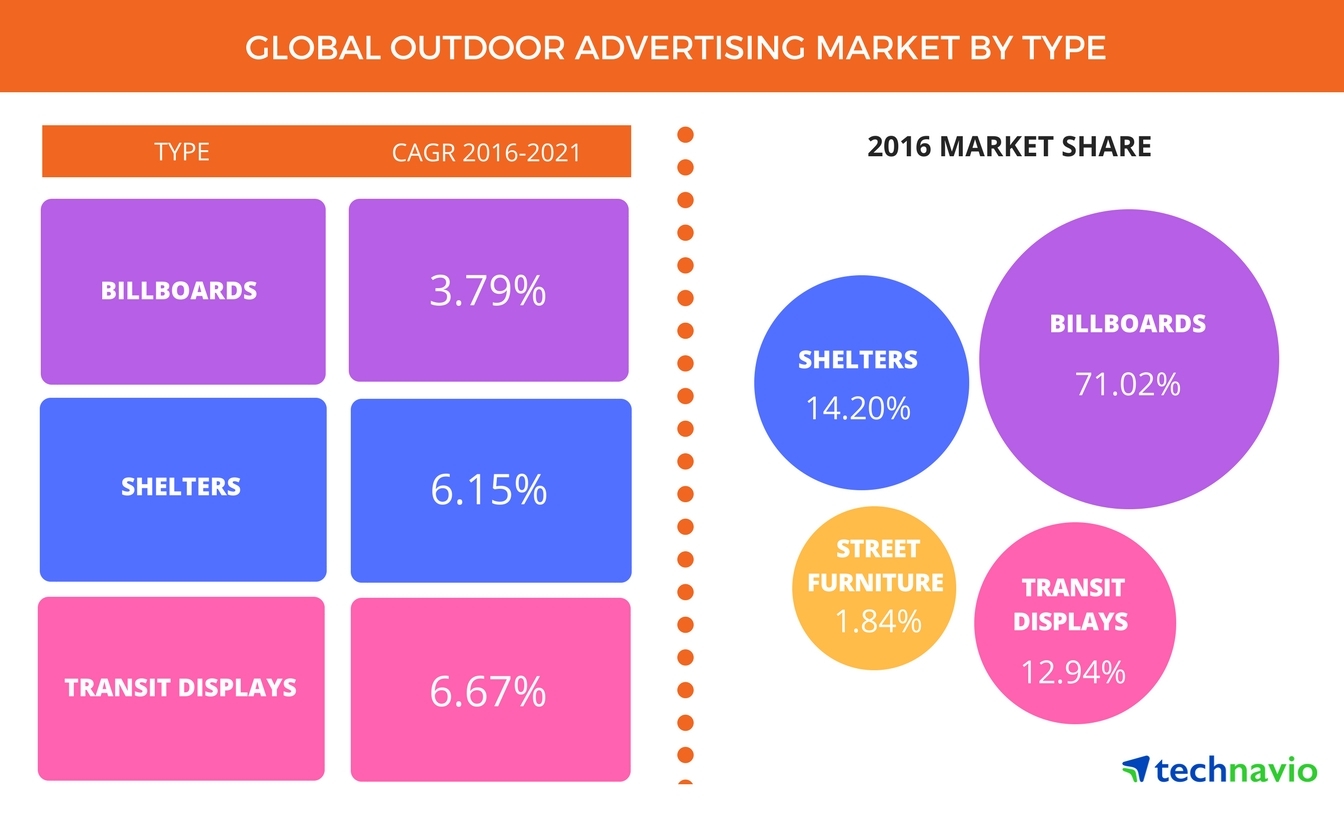 Technavio defines shelter ads as kiosks, screens and free-standing and wall-mounted displays in high-footfall areas, including 'anchor' stores in retail developments, food courts and sports arenas. While these advertising platforms can be expensive, they are highly influential on specific consumer demographics and their purchasing decisions. This effectiveness is driving a CAGR of just over six per cent.
Transit displays, with a CAGR of nearly seven per cent, are the global OOH market's fastest-growing segment, thanks to increased investments in transportation infrastructure in countries like China, India and Brazil.
"This segment includes ads on buses, taxis and trains," says Doshi. "Outdoor advertising is a mass-market medium and transit is really driving its growth."