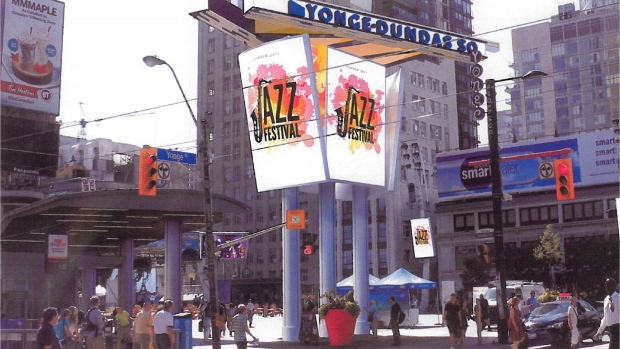 Toronto's Yonge-Dundas Square, well-known for being surrounded by large-scale digital signage, is now set to be upgraded by Outfront Media Canada with seven on-site screens of its own, to be controlled by city council.
The screens, ranging in size up to 34 m2 (366 sf), are part of a proposed $3.8-million upgrade, which would involve a 10-year lease with Outfront. Mayor John Tory's executive committee has given the go-ahead to the project, which would allow organizations renting the square for special events to place their content on the screens, rather than have to rent temporary systems as in the past.
The new place-based digital signage network could also be used to display public art, sporting events, news and public service announcements (PSAs).