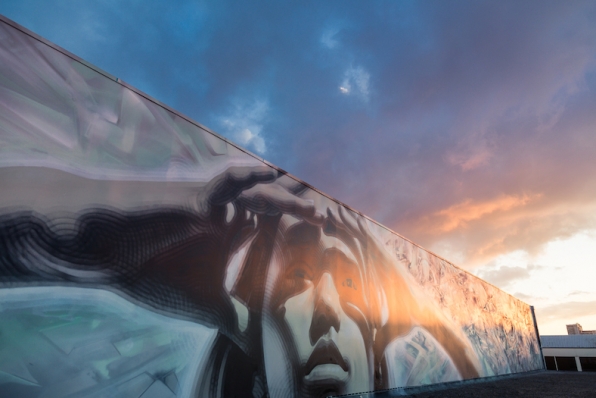 Architectural fabrication firm Eventscape recently commissioned artist El Mac's first Toronto mural for its facility adjacent to the Gardiner Expressway. Titled 'To the Future,' the 139-m2 (1,500-sf) piece depicts a face appearing to stare at traffic along the highway.
Eventscape, known for many signage-related projects of its own, hopes the piece will become a public art landmark for the city. El Mac, whose real name is Miles MacGregor, collaborated with two Canadian contemporary artists, Montreal's Stare and Toronto's Kwest, to paint the mural on a 4.3 x 30.5-m (14 x 100-ft) exterior wall surface.
For further details on the project, watch the video below.