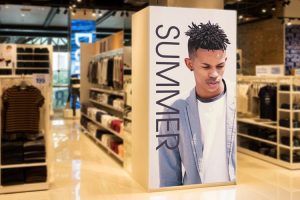 SloanLED, a manufacturer of illumination systems for signage, has released a new lightbox illumination product for interior signage and point-of-purchase (POP) applications.
According to the company, PosterBOX ID illuminates lightboxes up to 3 m (10 ft) wide, and "delivers the power and brilliance of PosterBOX 3 to indoor applications"—to offer a low-cost solution with superior quality and reliability.
The PosterBOX product line comes with a 10-year parts and labour assistance warranty. PosterBOX is licensed by Signify (formerly Philips Lighting), covering installers and end-users from patent infringement and royalty fees associated with an application patent owned by Signify for side-lit poster boxes, signs, and retail displays.