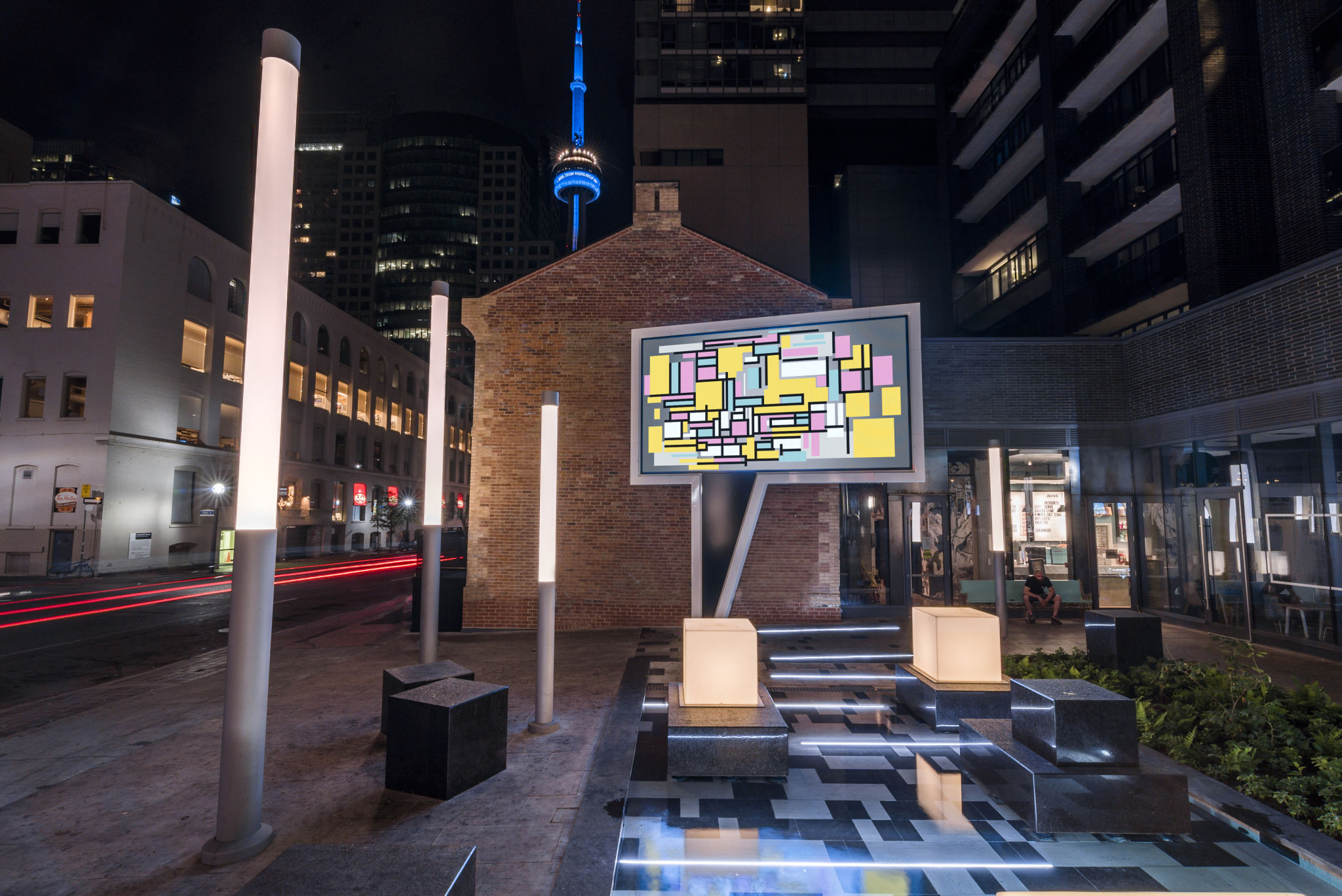 When is a sign not a sign? In the case of Speech Bubble, a new public art piece commissioned for a condominium tower in Toronto's entertainment district, it's when the format of a sign is used not to convey a direct message, but instead to display abstract images.
With a 6 x 5.2-m (20 x 17-ft) sculptural steel frame, topped by aluminum fascia trim panelling that encloses a large light-emitting diode (LED) screen, the custom-shaped project—designed by artists Jennifer Marman, Daniel Borins and James Khamsi—evokes the speech bubbles of comic strips, but the screen plays back abstract animated videos instead of words.
Toronto-based Eventscape fabricated and installed the 4,082-kg (9,000-lb) structure, which proved challenging given its scale. During fabrication, for example, cranes were needed to move the project within the company's production facility. Assembled in sections before being mechanically fastened together in panels, the entire substructure was galvanized to protect the hollow steel frame.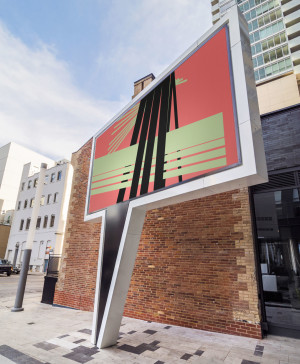 Even the LED screen was shipped in three sections and, once it was put together with electrical wiring, it could not be laid flat, so a separate A-frame support structure was built and attached to the side of Speech Bubble to keep the top upright until installation.
A special low flatbed truck transported the top and bottom sections to the installation site, avoiding any overhead obstructions with its 3-m (10-ft) high load. Lane closures were co-ordinated with Toronto Police to allow a crane to lift each section off the truck.
The lower section was placed first, with a galvanized steel mounting plate secured on rods in a concrete box opening. Electrical connections were facilitated through a conduit provided by the condominium developer. Then the top section was carefully manoeuvred around light poles and onto the base.
"The next day, the installers returning to finish the job got a surprise, as a raccoon had decided the interior made a cozy bed," says Elaine Allen-Milne, Eventscape's marketing and communications manager. "After comfortably hanging out all day enjoying the view from the top, the raccoon—affectionately nicknamed Rocky—decided to find more private accommodations. Then the final back panels and cladding were attached."