SloanLED has introduced SloanLED BrightLINE Outdoor, a solution for illuminating exterior shallow sign cabinets and push-through acrylic signs requiring higher levels of brightness.
SloanLED BrightLINE Outdoor utilizes a customized version of SloanLED's prism lens technology capturing and redirecting light toward the sign face for even illumination.
Designed with sign makers in mind, SloanLED BrightLINE Outdoor is available in long and short lengths for versatility and ease of installation and comes pre-wired, using fewer connections, for increased reliability and faster installs. It is engineered with caliber components, delivering 150 lumens per watt, and maintaining brightness and consistent color throughout its life for maximum reliability and cost-effectiveness.
"The trend for shallower sign cabinets continues, including exterior applications," explained Barry Blythe, director of sign product solutions at SloanLED. "Our new BrightLINE Outdoor, protected by a silicone encapsulation, brings all the advantages of BrightLINE 2 and enables sign shops to use our innovative light technology in exterior signage. Whether it's ridiculously shallow 30 mm (1.2 in.) depth sign cabinets or push-through acrylic signs requiring high levels of illumination, BrightLINE Outdoor is a perfect choice."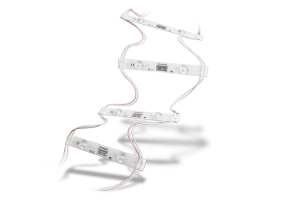 SloanLED BrightLINE Outdoor includes SloanLED's industry-leading five-year parts and labor assistance warranty.