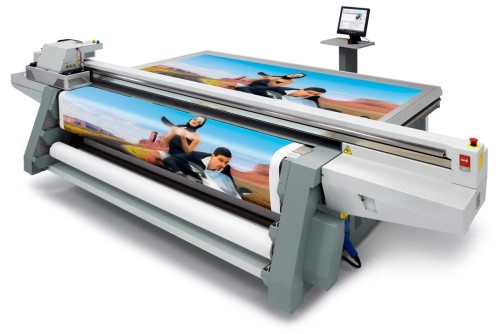 Shipments of large-format printers increased worldwide by 1.3 per cent in the second quarter of 2015 over the same period in the previous year, according to new data from International Data Corporation (IDC), while revenue remained flat.
"The second quarter is often the slowest of the year, but shipments were still ahead of pace in 2015 versus 2014," says Phuong Hang, IDC's worldwide large-format printer tracker program director. "The markets in North America and the Asia-Pacific regions were strong, compared to declines in Europe, the Middle East and Africa (EMEA)."
Growth was higher among display graphics printers (2 per cent), led by ultraviolet-curing (UV-curing) and durable aqueous 'latex' inkjet technologies, than among wide-format computer-aided design (CAD) and technical printers, where inkjet models continued to offset declining sales of toner-based machines.
"We're seeing a shift toward UV-curing inkjet, dye sublimation and latex, with nice growth across all three," says Tim Greene, IDC's research director for hard-copy solutions. "These technologies are where many print service providers (PSPs) are investing."
A combination of latex technical printers and UV-curing display printers helped HP extend its position as the market's top supplier. In the number two position, Canon Group also grew its share of the market, selling more than 18,200 of its Canon- and Océ-branded units, the latter of which are built in Burnaby, B.C. (example pictured). Epson, Roland and Mimaki maintained their number three, four and five positions, respectively, though Epson's sales dropped, Roland's were flat and Mimaki's increased slightly.