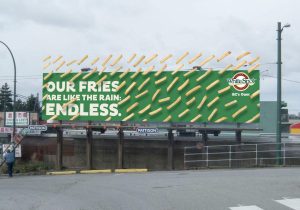 The International Sign Association has filed an amicus brief—commonly known as a 'friend of the court' brief—in an upcoming Supreme Court of the United States case that could dramatically change the on-premise sign industry.
In June, the Supreme Court agreed to hear the case City of Austin vs. Reagan National Advertising of Texas. In the case, the 5th Circuit Court of Appeals found that Austin's sign ordinance violated the 2015 Supreme Court decision in Reed v. Town of Gilbert. The lower court found that distinctions between on-premise digital signs and off-premise digital billboards was content-based and therefore unconstitutional.
The ISA amicus brief urges the Supreme Court to overturn the 5th Circuit's ruling: "Instead of adopting the Fifth Circuit's overreaching approach, the court should use this case to clarify that on-premises/off-premises distinctions remain a reasonable content-neutral manner of regulating signs. The court should uphold the City of Austin's regulations as constitutional."
"Should the 5th Circuit be upheld, we believe the impact on our industry and on every community in the United States would be profound," said David Hickey, ISA vice president of advocacy. "However, no matter what the ruling, ISA and its team of experts is working every day on behalf of the industry and companies to ensure that sign codes and regulations are reasonable and legal."
ISA has worked with thousands of local planners and community leaders in the six years since the last sign-related Supreme Court case, Reed v. Town of Gilbert. ISA has helped those communities develop sign codes to meet Reed requirements as well as understand the economic impact that on-premise signs have to businesses.