Illumination: Recreating Sai Woo's neon rooster
24 October 2017
By Peter Saunders
TDH Experiential Fabricators recently designed, built and artificially weathered a vintage-style neon sign for Sai Woo, a restored restaurant in Vancouver's Chinatown. A faithful recreation of the site's iconic original sign, which depicted a rooster with flapping wings, the project was achieved based only on a few seconds of grainy film footage shot nearly 60 years ago of a Chinatown parade passing by the building.
Restoring a restaurant
The original Sai Woo opened at 158 East Pender Street in 1925 and operated until 1959. When restaurant owner Salli Pateman recently took over the 557-m2 (6,000-sf) space—which had hosted a series of other eateries over the years since, including New Town Bakery from 1980 to 2010—the only visual she had seen of its original appearance was a municipal archives photo from 1936. It showed a group of staff and customers standing on the curb in front of the restaurant's façade, recognizable by the words 'Sai Woo Chop Suey' in the windows, but not including a main sign above them.
"That photo cemented the choice of this particular Chinatown location for me when I wanted to open my next restaurant," she explains. "I named my new venture Sai Woo in honour of that legacy."
After finding the space in January 2013, Pateman signed her lease in May and began the long process of refurbishment to bring the heritage building up to code, working with Falken Reynolds Interiors, DoMain Creative Design Services and Milltown Contracting to turn it into a clean, modern facility.
"That work took almost two years because the building was in such a state of disrepair," she says. "It was a huge ordeal that involved removing layers and layers of carpeting, linoleum and even sections of the wooden floor that were no longer structurally sound. We cleared out the asbestos and raised the foundation by two inches. In total, we filled 40 industrial bins with garbage that had to be hauled away before we could open."
Fortunately, a sufficient number of the restaurant's reclaimed Douglas fir floorboards turned out to be salvageable.
"Now, when you walk into the restaurant, you're actually walking on the original floor from 1925," Pateman says.
Tracking down a design
The new Sai Woo opened in March 2015 to strong reviews for both the interior design and the menu—but without the iconic sign, as Pateman was still trying to find some hint
as to what it actually looked like.
"I had been unable to find any other images of the restaurant, so I spoke to a friend in Calgary who's a really good researcher," she says. "Just a little while later, she sent me a YouTube clip of the footage of the parade—and there was the rooster. She said, 'look, it's your building!' I was so excited, I knew I had to bring that sign back."
She offered $500 to anyone who could find the lost sign, but while many responses came in with related information, it was ultimately to no avail. She gave up four months into the search.
"I was a bit bummed out about it," she says, "but then I learned about TDH, which had been doing neon signs forever, including some in Chinatown."
Keeping neon alive
Indeed, TDH has created some of the most recognizable signs in Vancouver, including a Kit and Ace outlet's neon letters spelling out 'time is precious' in Gastown, a neon sign for Chinatown's Bao Bei Brasserie and light-emitting diode (LED) illuminated channel letters for the Vancouver Aquarium's 2006 rebranding project.
Pateman contacted the company after reading an article about Andrew Hibbs, owner and operator of Endeavour Neon and reportedly Vancouver's youngest neon bender. In addition to handling his own small-scale projects, he often works with his brother Troy and father David, who own TDH (formerly known as TDH Signs and named for their combined initials), on new large-scale neon signs, all despite today's wider industry adoption of LEDs.
"Our dad is a neon glass blower who worked out of a garage during most of our childhood," says Troy. "That's where we learned about the craft. You might say neon is in our blood! Andrew has really developed his skills to the point where he handles anything that's just neon, while I oversee all of our custom fabrication projects."
"I started pumping neon at 13, then learned how to repair and bend tubes," says Andrew, who oversees TDH's neon department, which has seen an increase
in requests over the past three years.
Pateman reached out to the company with only the YouTube clip for reference.
"We were excited about this request and our first approach was to study signs from the era, so we could apply similar techniques to make the new sign look more authentic," says Troy. "It was a chance to bring a piece of history back to life. Most people really appreciate neon signs as they are an art form. Each unit is hand-formed and -shaped; you can't just use a machine to make it. For a project like this, a lot of creativity is needed."
"It was very important to me that it look 100 per cent like the original," says Pateman. "I could see TDH had achieved similar effects with other projects. We got along really well."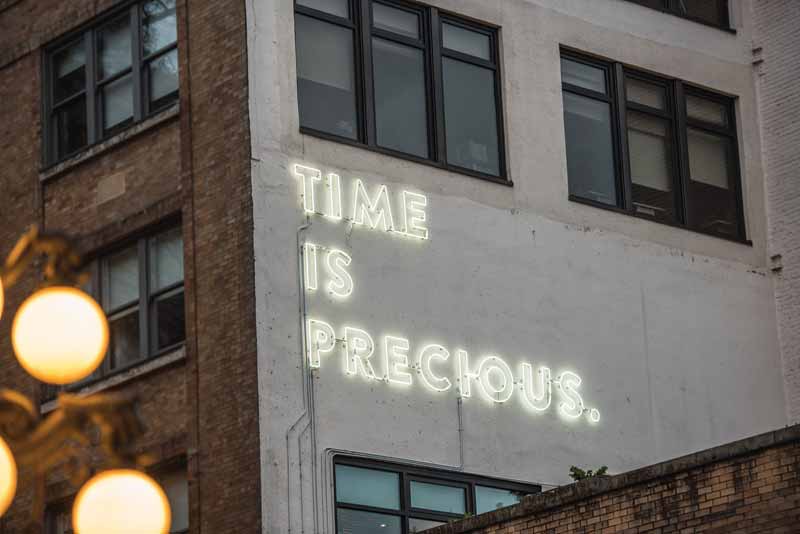 [4]Raising funds
When Pateman found out it would cost $18,712 to recreate Sai Woo's early sign, however, the effort did not seem feasible, especially given all of the other costs she had already incurred in restoring the restaurant itself.
"The cost would be prohibitive," she says.
Nonetheless, determined to try, she launched a 30-day Kickstarter campaign called 'Bright Lights, Van City,' which ran from Mar. 23 to Apr. 22, 2017. As word spread about her crusade to resurrect the rooster that once overlooked East Pender, the community around her came together to help raise most of the needed funds.
"The campaign was touch-and go," Pateman says. "A week away from the deadline, I was $527 short. Funds were still trickling in, little by little, but on the last day, when the campaign ended at 4 p.m., I had exhausted all of the contacts I could think of."
Fortunately, one of her neighbours on West Pender, Modernized Tailors owner Steven Wong, wanted to help out in loving memory of his late father Bill, a longtime Chinatown tailor himself, who had been fond of eating at Sai Woo.
"Steven donated the last of the money I needed for the sign," Pateman says. "He brought it in cash to me at my home. It was a very emotional moment."
Building a piece of art
The process of recreating the sign, meanwhile, had begun in July 2016 with a discovery and design phase before creating engineering drawings and getting city permits.
"The city is very particular about what you can do with a sign in terms of its size and the use of neon, but they approved the design in principle," says Pateman. "In Chinatown, any new signs have to go through the heritage board for approval."
The fabrication and detailed finishing work took about six weeks. First, the upper shape of the rooster was constructed with an internal steel frame and sheeted with aluminum. Then, in TDH's paint booth, it was sanded, filled and sprayed with a base coat and primer before the lettering and gradient graphics were hand-painted and airbrushed. Meanwhile, Andrew blew the glass to create the sign's English and Chinese neon lettering.
While the overall aim was to recreate the style of a sign built in the early 1900s, TDH also relied on modern techniques.
"The original Sai Woo sign would probably have been soldered, using lead as the fusible alloy," Troy explains. "Today, given we avoid using lead because of its health-related issues, everything is welded and riveted instead to make it structurally sound. We found the internal wiring and transformer placement was a major challenge; I would be very curious to see how they did it back in the day! We had to meticulously plan out the placement of eight transformers and the spacing of the gas tube only (GTO) cabling to minimize the chance of any future failures."
For the artificial aging process, the entire sign was wet-sanded to flatten out the paint and rough it up. This technique helped the new paint look more like it had been exposed to sunlight over many years.
"Our team really enjoyed recreating the artistic form of a naturally aged and weathered sign," says Troy. "For this one, we added fake neon burn marks, fake dents where it could have gotten hit by a bucket truck and fake rust where water would have pooled or dripped and collected over time. The result is very detailed and cool. It's more of an art piece than a sign."
Home to roost
On July 28, 2017, the yellow, green and red rooster—measuring 2.4 m (8 ft) wide and 1.8 m (6 ft) tall—was finally delivered to  the restaurant.
"I saw Troy drive up with it and was so overwhelmed," says Pateman. "It was one of the happiest days of my life. Plus, it was the year of the rooster!"
The on-site structural engineers, however, soon realized the restaurant's façade would threaten to crumble if the sign were hung from it as planned, as the walls could not sufficiently disperse or absorb its full weight. They spent hours studying the problem.
"I was devastated," says Pateman. "The unveiling was supposed to be the very next night, but it looked like that wouldn't happen."
Fortunately, by bringing in thicker cables and changing how they balanced the weight of the sign, Troy and his crew were able to find a way to complete the installation safely and securely.
So, as scheduled, there was a gathering at the restaurant on July 29 for the sign's unveiling, which drew a crowd of more than 250 people.
"We had a countdown and then turned it on for the first time," says Pateman. "Everyone took photos and we did the chicken dance to celebrate! It was so fun."
"For us, it was very satisfying to be involved in a project for a client who was so happy and passionate about it," says Troy. "She put all of her heart into this. It is rare to find a business owner who cares as much about their signage as she does, so that made the unveiling all the more special."
Pateman explains the experience has given her a new appreciation for the art form of neon."One of the installers told me his job 25 years ago was to destroy old neon signs, not put them up or restore them," she says. "It's a shame it has taken this long for them to come back in style. I've visited the Neon Boneyard in Las Vegas, Nev., and there are so many beautiful pieces there."
Crowing for a new dawn
Indeed, the addition of Sai Woo's sign has helped mark the beginning of a new era for East Pender, integrating its rich history into its future. Several historic landmarks have risen from the ashes this year, including the Jade Dynasty restaurant in the restored Mah Society Building, which also features a new 'retro' sign based on early examples found in the area. Another iconic restaurant, the Ho-Ho, is currently under construction and will eventually feature a new version of its three-storey high neon sign, which was last seen in the 1990s.
"The Ho-Ho's owner is going through the same nightmares with construction as I did, but on a larger scale," says Pateman. "That sign, running along the length of the building, is going to be stunning. The art of neon hasn't really changed since the early 1900s, but now it's coming back, just as this area is coming back from disrepair."
With files from Sai Woo and TDH Experiential Fabricators. For more information, visit www.saiwoo.ca[8] and www.tdhsigns.com[9].
Endnotes:
[Image]: https://www.signmedia.ca/wp-content/uploads/2017/10/SaiWoo-0014-e1508860203590.jpg
[Image]: https://www.signmedia.ca/wp-content/uploads/2017/10/fullsizeoutput_20e9.jpg
[Image]: https://www.signmedia.ca/wp-content/uploads/2017/10/BaoBei_0019_GlasfurdWalker_BaoBei-1.jpg
[Image]: https://www.signmedia.ca/wp-content/uploads/2017/10/timeisprecious-2.jpg
[Image]: https://www.signmedia.ca/wp-content/uploads/2017/05/3.jpg
[Image]: https://www.signmedia.ca/wp-content/uploads/2017/05/4.jpg
[Image]: https://www.signmedia.ca/wp-content/uploads/2017/10/S0729-05-Salli-Pateman-copy.jpg
www.saiwoo.ca: http://www.saiwoo.ca
www.tdhsigns.com: http://www.tdhsigns.com
Source URL: https://www.signmedia.ca/illumination-recreating-sai-woos-neon-rooster/
---