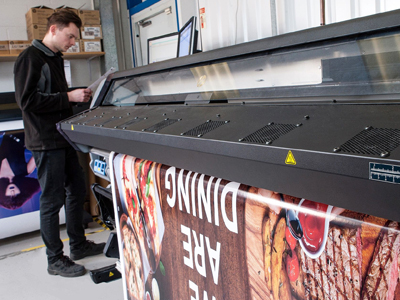 There has been a significant hiring increase in the North American graphic arts and printing industry, according to a recent survey by placement firm Semper International, and—for the first time in 12 years of conducting the survey—no reports of reductions in staff. Semper has undertaken quarterly surveys since February 2003 to track trends in the printing and graphic industries. To prevent bias in the results, the questions are designed by Cvent, a third party.
The survey's participants include more than 300 small, medium and large printing companies—including many outside Semper's own client base—and data is requested from a random sampling. The participants provide data about revenue, hiring and outlook for future trends. To preserve confidentiality, individual company information is not included in the tabulation of the results.
"Overall, the print industry looks pretty positive right now," says David Regan, Semper's CEO. "Companies reporting revenue growth increased by 20 per cent quarter-over-quarter and the number of those reporting profitability, 86 per cent, was the strongest since the second quarter of 2006."
Respondents reporting increased quarterly revenues rose to 55 per cent, while those reporting a decrease fell to six per cent. Some 64 per cent of companies expected strong sales to continue. In identifying competitive threats, the costs of technology upgrades (29 per cent), emerging technologies (28 per cent) and operating costs (13 per cent) outweighed the general economic climate (eight per cent). As a result, 57 per cent report they are considering business diversification, particularly in terms of wide-format printing (20 per cent) and direct mail (24 per cent).
Nearly 50 per cent of companies reported plans to hire this quarter, a bump up from previous surveys. In line with this trend, however, overtime costs became a labour cost concern for 28 per cent and, more notably, staffing limitations replaced profitability as the core concern, representing 37 per cent of respondents.
Graphic arts and printing companies can participate in future surveys by e-mailing always@semperllc.com.