Celebrations of Montreal's 375th anniversary are well underway with the recent launch of several new and ongoing events incorporating digital projections, banners and other types of graphics and signage.
Every night, 'Cité Mémoire' involves the projection mapping of poetic and dreamlike images and words inspired by the city's history (example pictured, above). The public is encouraged to encounter the projections throughout Old Montreal and download an accompanying app for further details.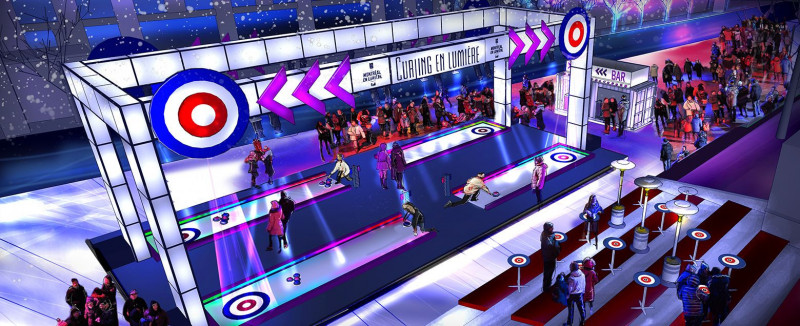 From Feb. 23 to Mar. 11, 'Curling en Lumière' invited families to try their hand at tossing curling rocks outdoors against a brilliant backdrop of light and sound (pictured, right). Hosted in Place des Festivales and the Quartier des Spectacles, the activity was presented as part of the 375th Hivernales festival.
During the same period, the Illuminart project saw interactive and immersive illuminated installations placed throughout the Quartier des Spectacles and elsewhere in the borough of Ville-Marie.
From Mar. 13 to 28, the Centre Culturel Georges-Vanier offers a series of creative workshops on canvas painting and printing, culminating in the collective decoration of a 1,400-m (4,593-ft) long garland for the streets of the Pointe-Sainte-Charles neighbourhood (concept pictured, left).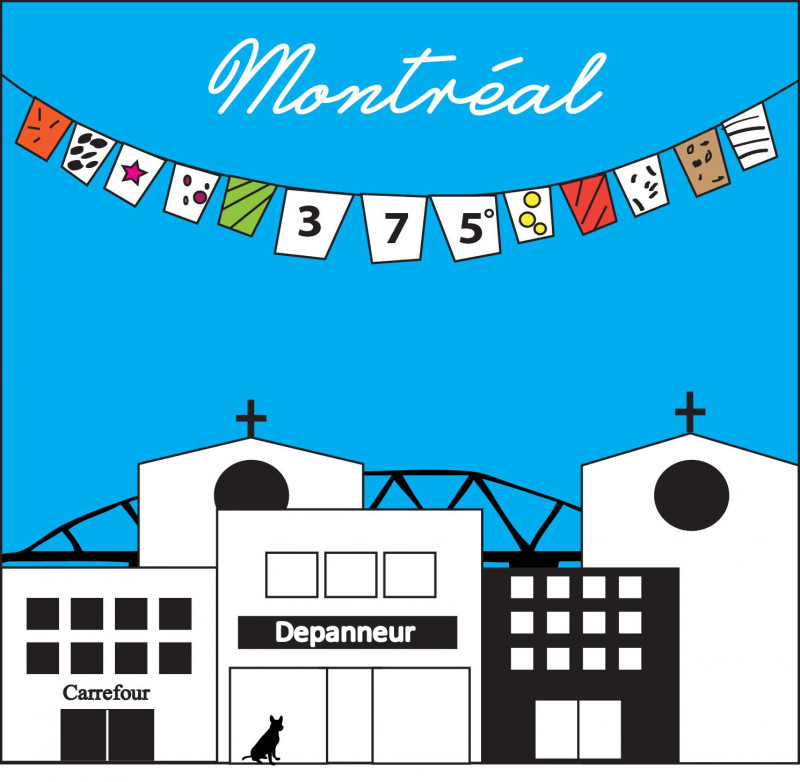 From Mar. 16 to Apr. 16, the Bibliothèque et Archives Nationales du Québec (BANQ) is celebrating diversity with 'Aime Comme Montréal,' a photography project featuring images of 60 Montreal-based multicultural couples. The exhibition has been mounted in some of the city's most iconic locations.
On Mar. 20, the city's Notre-Dame Basilica debuted Aura, a unique, immersive digital multimedia experience designed by the award-winning Moment Factory. The show uses an illuminated path to draw visitors into the neo-Gothic building, followed by a mix of light and sound.
Finally, from May 17 to Sept. 2, Compagnie Finzi Pasca will present 'Montréal Avudo,' a free projection mapping show at the city's old port. Images representing the history of the St. Lawrence River will be projected onto 94 shipping containers, as well as on 30 x 11.5-m (98 x 38-ft) liquid 'screens' created by water jets (example pictured, below).