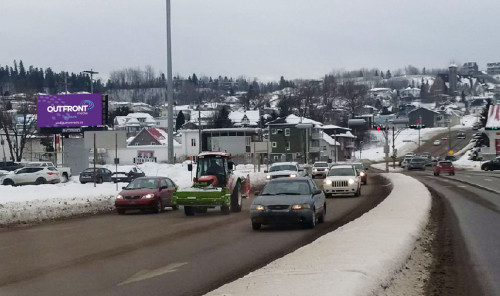 Out-of-home (OOH) advertising firm Outfront Media Canada, formerly CBS Outdoor Canada, has added four new digital OOH (DOOH) faces in Quebec, including two 4.3 x 14.6-m (14 x 48-ft) billboards in Brossard and two 3 x 6-m (10 x 20-ft) posters in Saguenay.
The digital billboards in Brossard are located along Highway 10 at the foot of the Champlain Bridge, reportedly Canada's busiest bridge. Each is expected to be seen by 82,200 commuters daily.
The posters in Saguenay's Chicoutimi borough are located on St. Paul Boulevard north of Prince Street, visible to traffic on Dubuc Bridge. Each should be seen by 44,800 daily commuters travelling to and from the neighbouring borough of Jonquière.