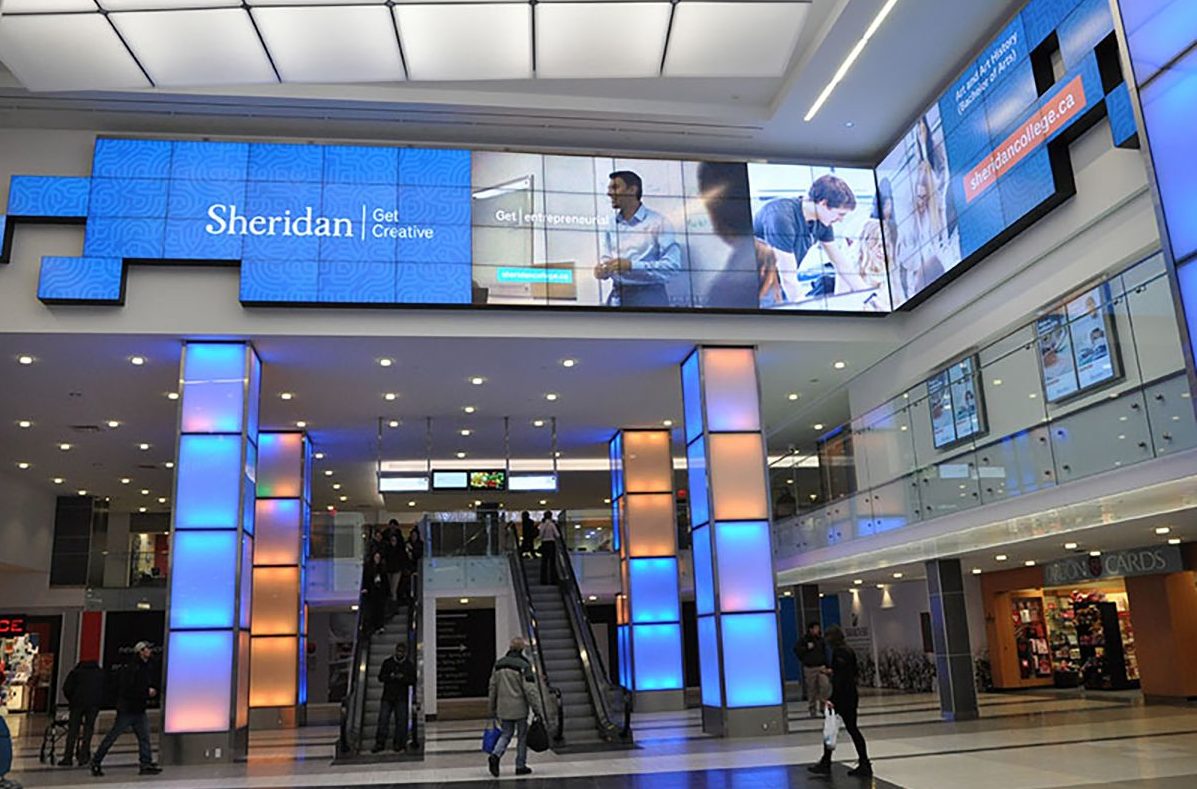 The digital signage software market was valued at nearly US$4.5 billion in 2016 and is expected to more than double within a seven-year period, topping US$9 billion by 2023, according to MarketsandMarkets.
In its newest report, the company forecasts a compound annual growth rate (CAGR) of 10.2 per cent from 2017 to 2023, with the market dominated by content management system (CMS) offerings. Referring to a CMS as "the nerve centre" of a digital signage network, MarketsandMarkets credits the technology for ensuring the most relevant content is viewed by consumers.
North America is expected to continue to represent the largest market share for digital signage software, as the region is home not only to many early adopters of display management technology, but also to companies that develop it, including such key players as BroadSign International in Montreal, Omnivex in Concord, Ont. (application example pictured), and Scala in Malvern, Pa.
A high level of customer interaction in the retail, hospitality and health-care sectors is driving the demand for content to be managed and frequently changed. As a result, commercial applications held the largest share of the digital signage software market in 2016, a trend expected to continue with the highest CAGR during the forecast period.