Digital signage grows with the 'Internet of Things'
by all | 29 December 2016 9:15 am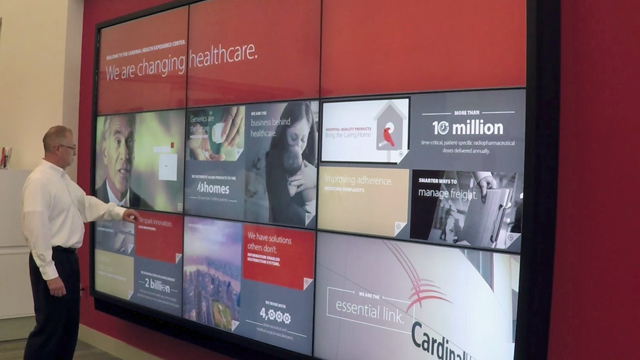 The value of the global digital signage market will top $23 billion U.S. by 2023, according to a new research report from Global Market Insights, with growth driven by the continuing emergence of the 'Internet of Things' (IoT).
Digital signage has proven a suitable platform for creating and distributing content faster and less expensively than with printed media, the report suggests, but cloud-based computing via IoT has the potential to transform screens from mere displays to spokes in an overall hub capable of collecting complicated data.
Another beneficial development has been the integration of light-emitting diodes (LEDs) for backlighting liquid crystal displays (LCDs), which has yielded significant energy savings. This technology has also been widely implemented in consumer TVs, to the point where Global Market Insights says they will soon rival commercial-grade panels in quality.
Competition between specialized vendors and new entrants should continue the trend of rapid product innovation. That said, the company points out compatibility/interoperability issues remain between screens and media players, which may restrain potential market growth.
The retail sector, which accounted for 40 per cent of the digital signage market in 2015, is anticipated to continue leading the industry. The health-care sector, however, is particularly characterized by favourable scenarios for the expansion of digital signage, including patient engagement and promotional efforts from pharmaceutical companies, and its use of the medium (example pictured) is forecast to experience a compound annual growth rate (CAGR) of 7 per cent from 2016 through 2023.
Source URL: https://www.signmedia.ca/digital-signage-grows-with-the-internet-of-things/
---