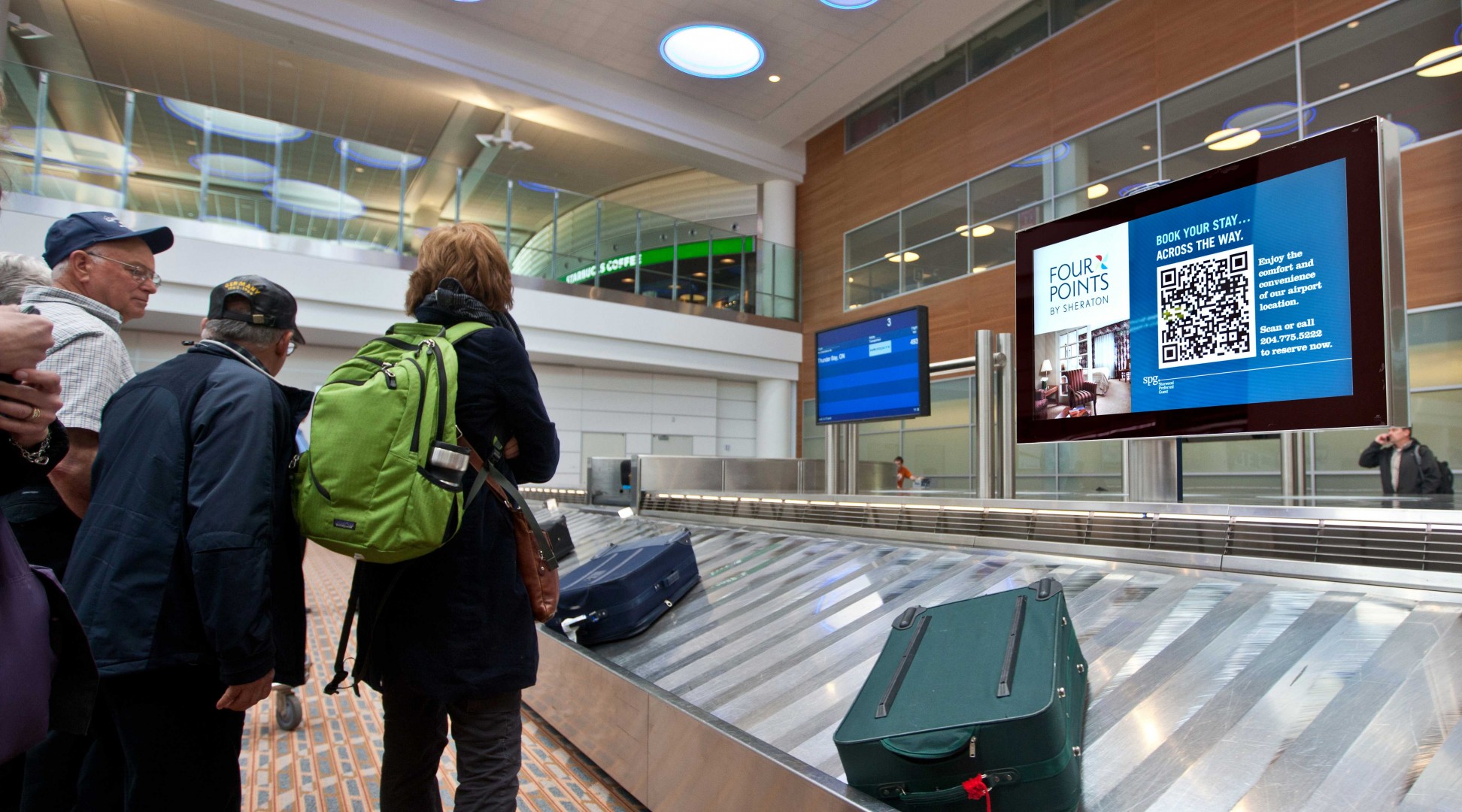 Global out-of-home (OOH) advertising revenues increased by an estimated 6.2 per cent in 2016 to more than $49 billion U.S., representing the fastest rate of growth in nine years, according to new data from market research firm PQ Media.
Key factors behind this growth included the rise in real-time information via digital signage, particularly during the Summer 2016 Olympics in Rio de Janeiro, Brazil, and with coverage of the U.S. presidential campaign, which led to stronger consumer engagement with OOH media. On a worldwide basis, consumer exposure to OOH ads increased by 1.5 per cent to an average of nearly 66 minutes per week.
"Our research shows OOH is one of the fastest-growing ad media for both operator revenues and consumer exposure time," says Patrick Quinn, president and CEO of PQ. "Brand marketers are increasingly turning to OOH to target and engage consumers near the 'point of decision.'"
Digital OOH (DOOH) drove much of the growth, with revenues increasing by 12.6 per cent to nearly $12 billion U.S. and commanding a 24.1 per cent share of the entire OOH market, up from only 16.8 per cent in 2010. Within DOOH, digital place-based advertising posted 12.2 per cent growth to exceed $8 billion U.S., while digital billboards and signage rose by 13.5 per cent to more than $3.7 billion U.S. 'Traditional' and 'ambient' OOH, by comparison, grew by 4.4 per cent to more than $37 billion U.S.
At the same time, new content partnerships were formed and the 'footprint' of OOH media expanded, especially in train stations, airports and other venues where advertisers sought to reach on-the-go consumers. Further, transit locations are less encumbered by the government regulations that have sometimes curtailed both static and digital billboards along roadways.
"As consumers spend more time outside their homes and there are improvements in global economies, these trends should help open more models for inclusion of OOH ads going forward," says Quinn. "Transit, health care and entertainment networks stand to gain the most."
PQ forecasts the same overall growth rate of 6.2 per cent for 2017.