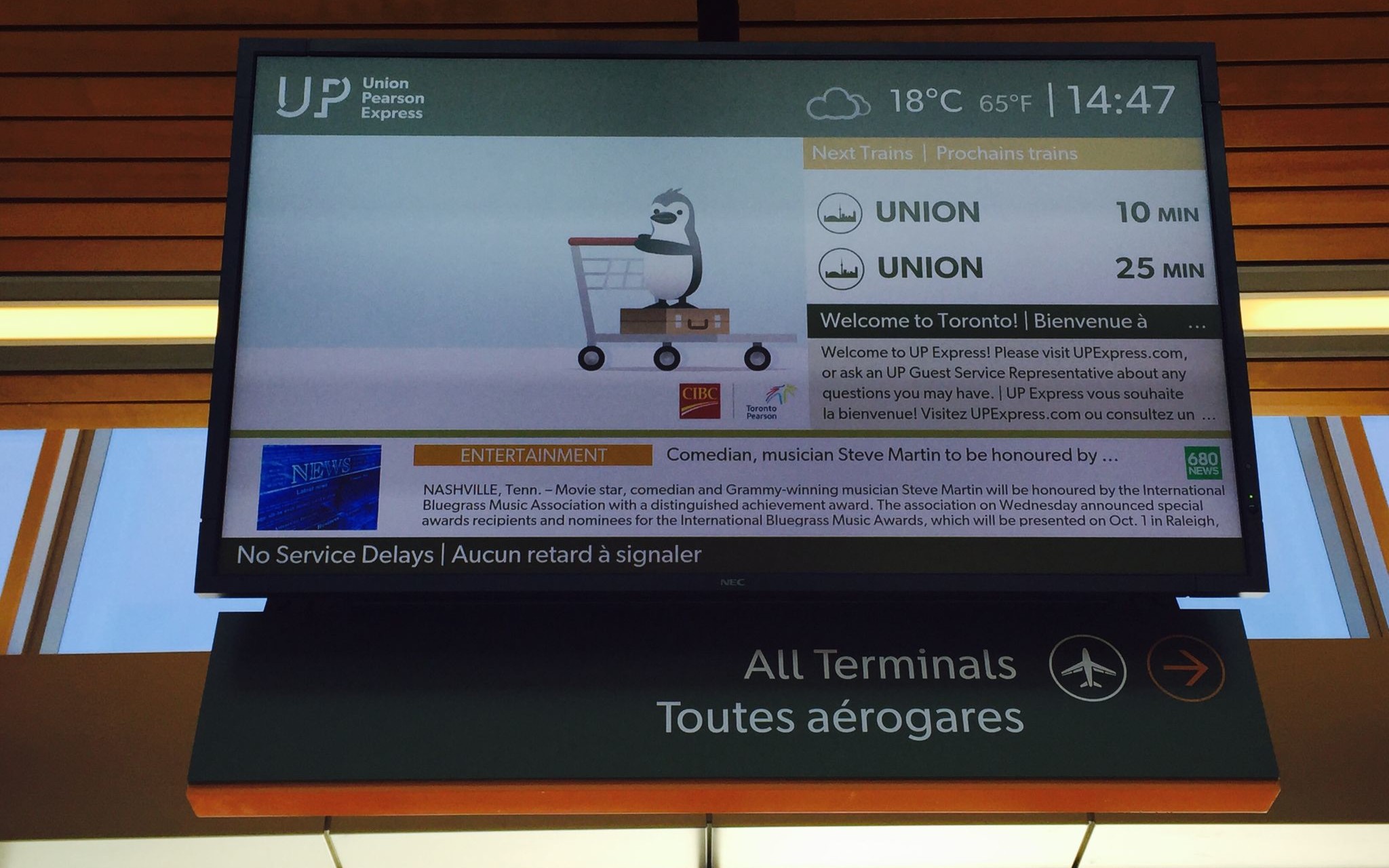 The 2016 Digi Awards have been announced, with several Canadian companies and projects among the winners. The annual awards program honours digital signage resellers, integrators and service providers.
First, the award for best digital signage deployment in the transportation category went to Montreal-based X2O Media, a division of Barco. Its visual communications software supported the launch in 2015 of the Union-Pearson (UP) Express train service's approximately 80-screen digital signage network in Toronto (pictured, left). X2O taps into real-time data sources to provide updated train schedules, track numbers, flight information for Pearson International Airport, weather reports, news and, as needed, priority messaging.
The company also won an award for best new technology innovation in digital signage with 'X2O.Join,' which extends its software platform to allow users to browse and view various network channels from desktop and laptop computers (pictured, middle).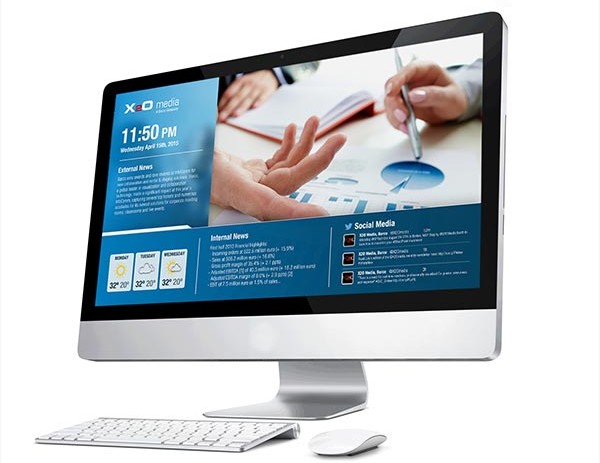 Meanwhile, the digital signage deployment award in the entertainment/sports venue category went to another software developer, Omnivex, based in Concord, Ont. The company's Moxie software served as the content management platform for screens at the 2015 Calgary Stampede (pictured, bottom).
Omnivex also won the judges' choice award, which recognized how Moxie supported the interactive and engaging use and visualization of data for the 2015 SAS Business Analytics Form in Norway.
Finally, Toronto-based content management software developer Rise Vision won the award for best digital signage deployment in the corporate communications category with its work for All Crane, which rents out and sells cranes and related equipment. Rise Vision designed a digital signage system to help improve the company's employee safety training.