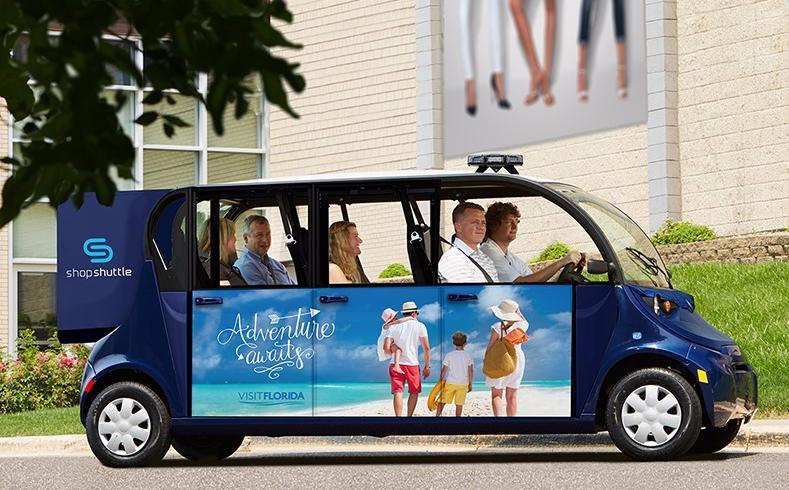 Go Mobile Media is expanding its Shop Shuttle program, which offers transportation for mall customers in electric vehicles wrapped with advertising graphics, from Ontario to British Columbia, Alberta, Saskatchewan, Manitoba, Quebec and Nova Scotia.
The program was launched in Ontario in June 2017, providing a new way for brand advertisers to help out their customers, while also increasing exposure for their messaging. Previously, Go Mobile Media was known for wrapping tourist pedicabs—known as EcoCabs—with sponsors' graphics.
The company plans to bring the Shop Shuttle program to British Columbia and Alberta in April, Quebec and Nova Scotia in May and Saskatchewan and Manitoba in June.