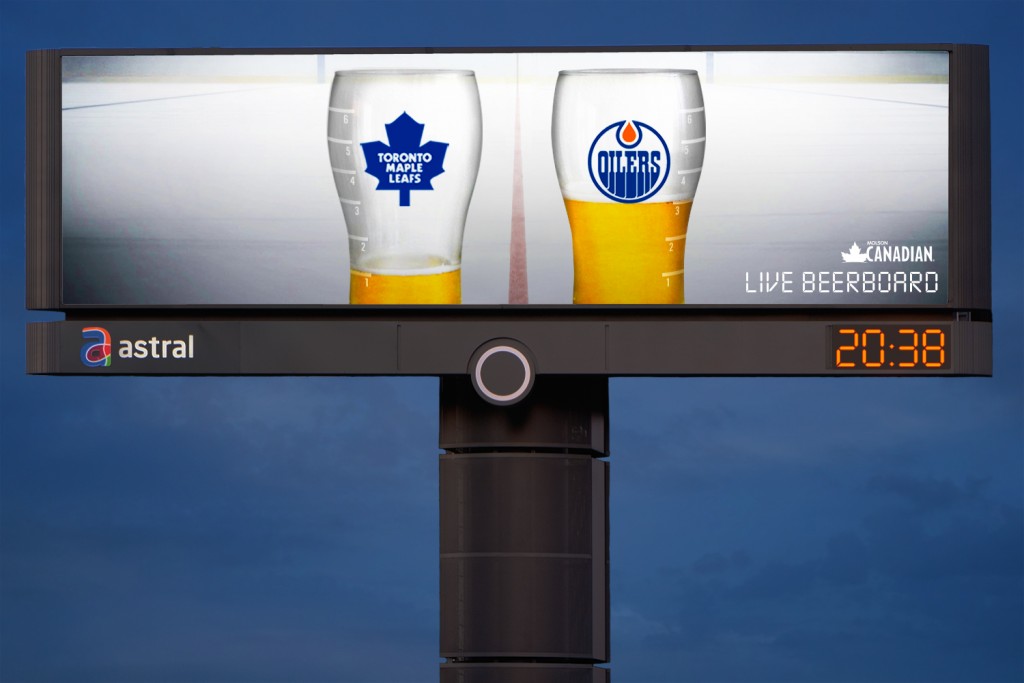 After a disappointing start to 2016, the signmaking, graphics and visual communications industry is now showing signs of growth that should continue in 2017, according to the International Sign Association's (ISA's) latest quarterly economic report.
Covering the third quarter (Q3) of 2016, the report assesses four industry segments—wide-format printing, electric signs, digital signage and architectural signs—and related economic factors. It was compiled in September by market research firms IHS and Vandiver and Associates and sponsored by the National Association of Sign Supply Distributors (NASSD).
The report finds all markets for signs, graphics and visual communications remain above-trend and are expected to show growth well above historic patterns through 2017 and even into 2018. Most notably, global revenue for digital out-of-home (DOOH) advertising (example pictured) should surpass $1.6 billion U.S. before the end of 2016. Within the U.S., for example, DOOH's share of the out-of-home (OOH) ad market should top 17 per cent this year and reach 22.4 per cent in 2020.
The outlook for supply-side printing of static signage has been slightly downgraded in 2016, but expectations still surpass historic trends, with forecasts for 2017 suggesting a 'bounce-back' to levels seen before the early-2016 dip.
On the supply side for electric and digital signs, meanwhile, total revenue for hardware and services is expected to increase by 12.4 per cent for 2016 over last year. And the market for architectural signs continues to see highly favourable conditions, which should remain strong through 2018.
ISA's quarterly reports track the current and future 'health' of the on-premise sign industry through detailed market analysis.