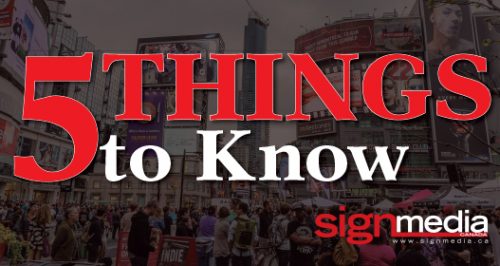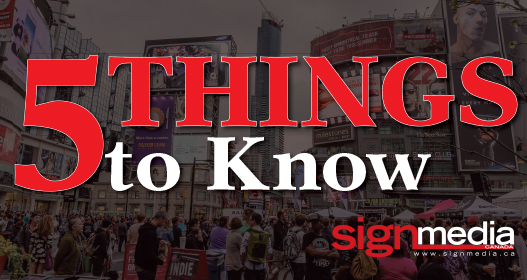 1. EMAAR Properties Dubai, along with SACO Technologies and its local partner 3S Lighting Solutions, are celebrating the one-year anniversary of their record-setting initiative to light up the east façade of the Burj Khalifa, giving it high-resolution video capability across the height of the tower.
2. Fujifilm North America's graphic systems division has reinforced its packaging segment line-up with the signing of a distribution agreement with digital printing press supplier Edale Ltd.
3. Ayuda, a business software provider for out-of-home (OOH) advertisers, has been ranked among both Deloitte's Fast50 in Canada and Fast500 in North America for 2018..
4. More than 140 new arenas in 30 cities have now been added to Newad's Arena network to maximize its coverage across Canada..
5. Digital signage hardware, software, and network service provider Stratacache has purchased a tablet and computing device manufacturing company based in Ningbo, China.