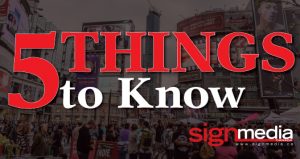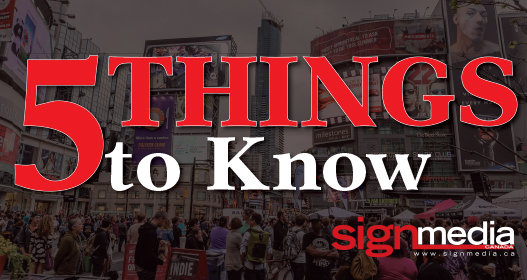 Sign Media Canada brings you this week's latest news from the sign industry with the weekly roundup.
1. Cineplex Media and Dairy Farmers of Canada (DFC) has announced a year-long partnership to promote real butter popcorn topping to movie-goers using signage. 
2. DSI Systems has signed an agreement to distribute a range of digital solutions from Nixplay Signage (such as displays and small format signage).
3. Digital interactive studio iGotcha Media has partnered with the Old Port of Montreal Corporation Inc., to install digital kiosks, replacing traditional static signage.
4.  Imaged Advertising Creations (IAC), a Toronto-based company, is the first facility in Canada to install the Electronics For Imaging (EFI) Vutek FabriVu 520 dye-sublimation printer.
5. Wide-format inkjet printer and cutters company Mutoh America Inc., will be moving its North American headquarters to Phoenix, Ariz.