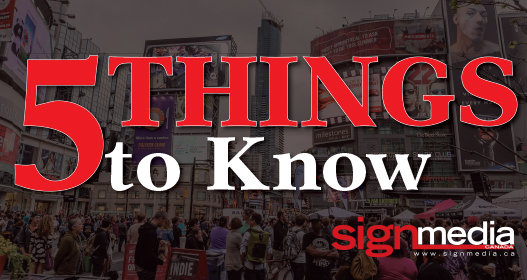 Sign Media Canada brings you this week's latest news from the sign industry with the weekly roundup.
1.Printing and publishing company, The Shopper, recently installed a Xante' En/Press Multi-Media Digital Press and Enterprise High-Speed Feed System.
  2. Avery Dennison introduces its Spring 2019 Color Collection for its Supreme Wrapping Line. Gloss-metallic colour options include Passion Red and Fun Purple.
  3. Kyoshin Paper and Package's plant in Kanto, Japan will install the Primefire 106 this summer by Heidelberger Druckmaschinen AG.
  4. Coca-Cola North America is starting its digital marketplace this fall to connect customers to restaurant technologies with competitive pricing.
  5. A partnership between British Airways and ViewTag will offer travellers an easier way to check their luggage. ViewTag is a reusable electronic bag tag.