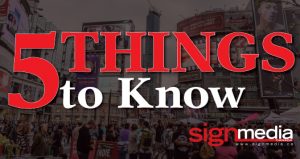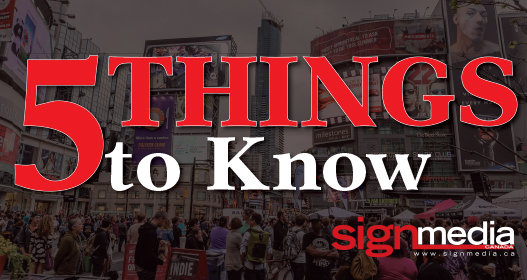 Sign Media Canada brings you this week's latest news from the sign industry with the weekly roundup.
1. A new mural was unveiled in Toronto as part of the Start 2019 Mural Exchange project. The installation is located in Charles and Yonge Street.
2. MultiCam a manufacturer of mechanized computer numerical control (CNC) cutting solutions, has introduced the Celero 7 to its product portfolio.
3. Cineplex Digital Media (CDM) has been selected to manage and enhance AMC's digital network at approximately 630 locations in the U.S.
4. The Young Professionals Network (YPN) was created by the Sign Association of Canada's (SAC-ACE's) board of directors in March 2016.
5. Bâton Rouge entrusted impactful signage creators Twilight Signs to infuse a dramatic element into every aspect of their upscale dining experience.