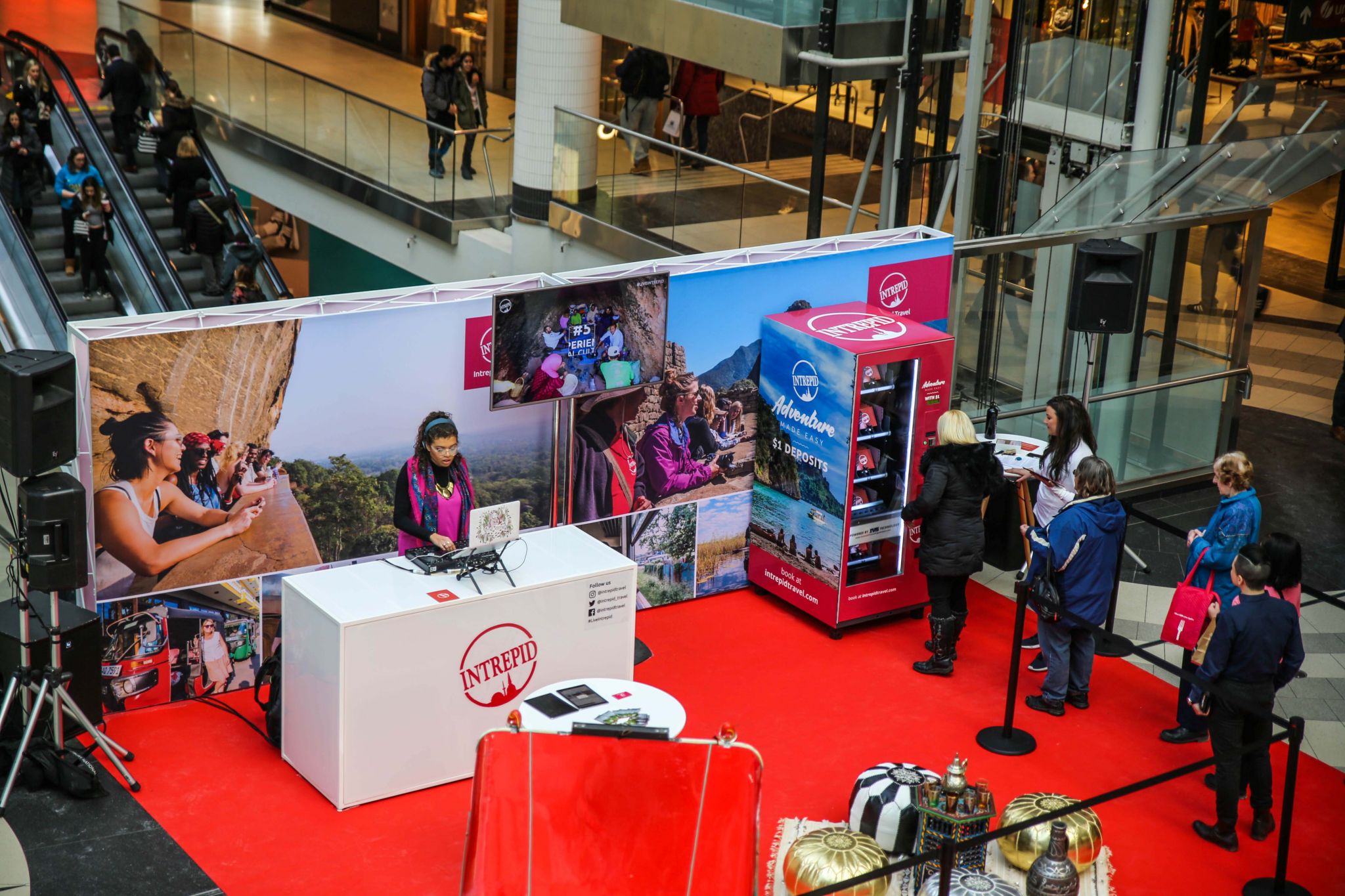 Intrepid Travel recently set up a graphics-filled pop-up shop within Toronto's Eaton Centre, including a wrapped vending machine that offered the chance to win one of 12 free trips, while also raising funds for charities.
The shop, which was open from Jan. 16 to 19, kicked off Intrepid's new '$1 deposit' campaign, which allows travellers to lock in their trips for only $1. To tie in with this concept, visitors deposited $1 into the vending machine to enter the contest, with all proceeds going to the Intrepid Foundation, which supports wildlife conservation, education, health, human rights, gender equality and skill-based training for small businesses.
In addition to the 12 free trips, the contest gave away 60 Toronto day tours and 2,000 vouchers for $100 travel discounts.