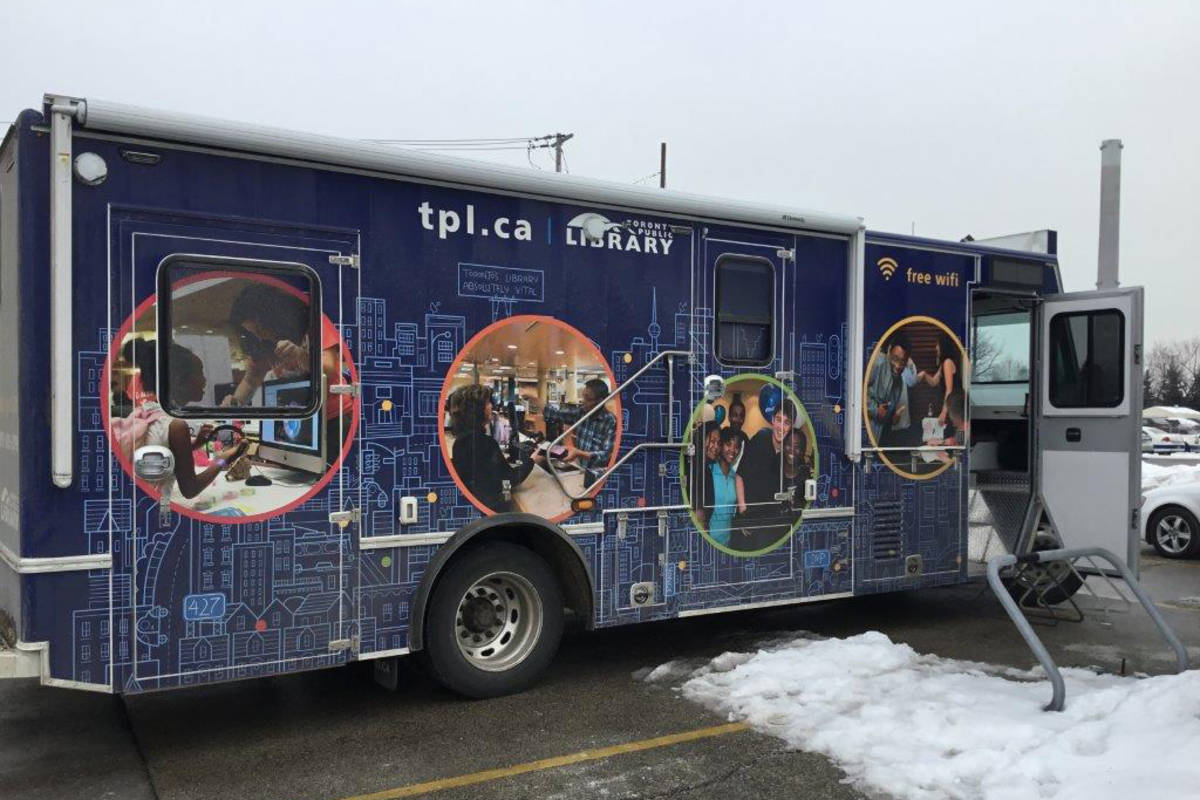 The Toronto Public Library (TPL) plans to launch a newly wrapped bookmobile in May. The 9-m (29.5-ft) long vehicle resembles a camper van, decorated with bright, colourful, technology-themed photos.
The $300,000 vehicle, commissioned to replace an earlier model, is equipped with digital screens and offers free wireless-fidelity (Wi-Fi) data connectivity. It will stop by community centres, apartment complexes and shelters in parts of the city that lack easy access to a bricks-and-mortar library.
Toronto's first bookmobile began operating in 1948. Last year, the program was a key service for Syrian refugees during their temporary stays in hotel rooms.