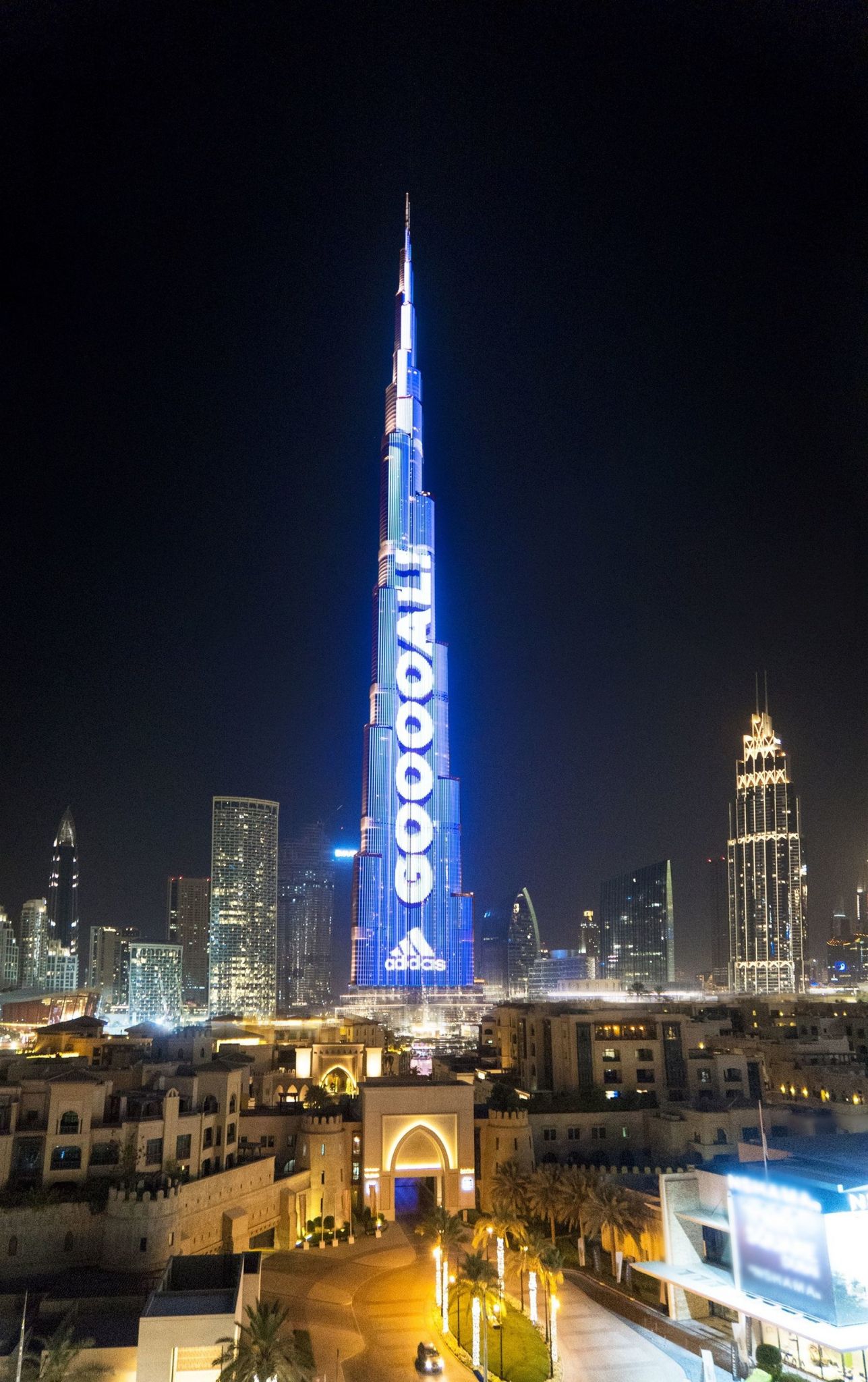 A light-emitting diode (LED) panel that was recently installed on the façade of the Burj Khalifa in Dubai, U.A.E., the world's tallest skyscraper, has become the world's highest live scoreboard for the 2018 Fédération Internationale de Football Association (FIFA) World Cup.
Scorecards of matches at the world's most popular sporting event, hosted this year in Russia, are being relayed to the LED screen, with real-time updates featuring the flag of each goal-scoring nation (see video below). Dubbed the 'Football Live Scoreboard,' it has proved popular with residents and visitors since the World Cup started in mid-June.
The screen, which comprises more than 1.1 million LED pixels, made its public-event debut earlier this year with 'Light Up 2018 Downtown Dubai' and has since facilitated a series of nighttime multimedia presentations.