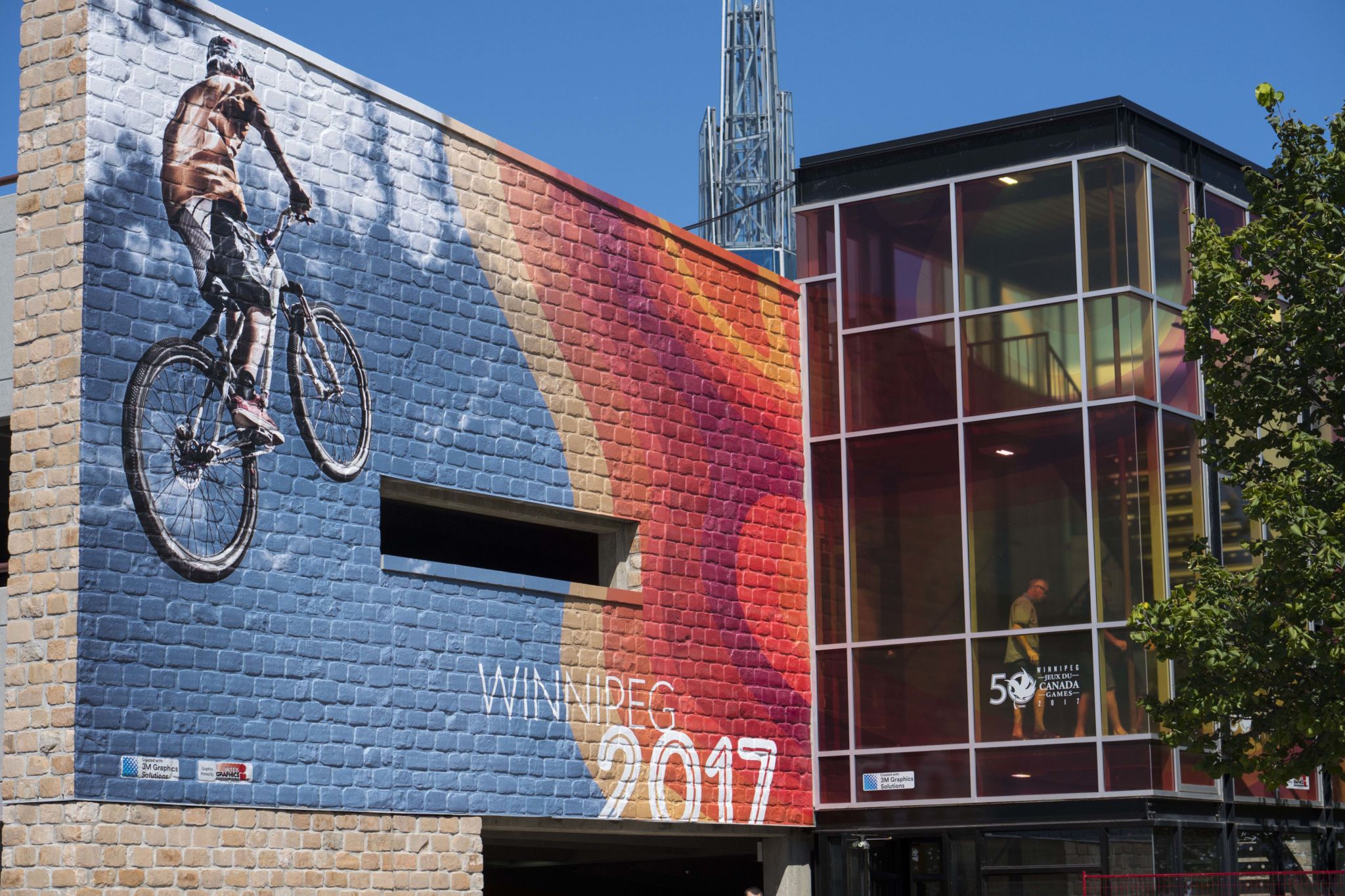 GBLK Enterprises recently wrapped the parkade at the Forks in downtown Winnipeg with colourful graphics to help generate local excitement for the Canada Summer Games, which were held in the city from July 28 to Aug. 13, 2017.
Using art files provided by the Canada Games Council, Winnipeg-based Intergraphics Decal printed the images on 3M Canada's Envision SV480mC wrap film for the parkade's textured walls and IJ180mC-114 for the windows, using approximately 769 m2 (8,278 sf) and 713 m2 (7,678 sf) of the materials, respectively.
The parkade was selected as a high-traffic location near the games' venues. The wrappers began work on July 3.
The biggest challenge, according to 3M preferred installer Phil Aquin of Elie, Man., was the heat. In addition to the ambient temperature, which varied from 28 to 30 C (82 to 86 F), working with a heat gun to conform the Envision film to the brick surface made it feel more like 35 C (95 F). The ability to dry-apply the window film, on the other hand, saved time and enabled the team to meet its deadline.
The graphics remained up on the parkade until Aug. 23, then were removed. As a sponsor for the games, Intergraphics also produced vehicle wraps and advertising signage.
Launched 50 years ago, the Canada Games are held every two years and alternate between summer and winter editions.